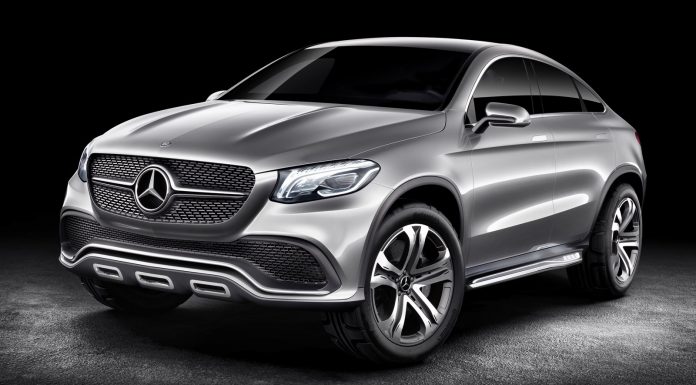 Prior to the Beijing Motor Show 2014, Mercedes-Benz has previewed an interesting concept car it will be debuting. Dubbed the Mercedes-Benz Concept Coupe SUV, the car is believed to be previewing the long-awaited MLC SUV set to go into production sometime next year.
Technical details about the Mercedes-Benz Concept Coupe SUV haven't been announced, but the German marque did note that from a design standpoint, the production car will look very similar to this concept.
"The sportily styled coupé study with the added value of an SUV provides a realistic glimpse of a series-production vehicle expected next year, which will boast very dynamic handling," said Daimler chief Dieter Zetsche.
"With the Concept Coupé SUV we aim to secure new customers by opening up new segments for Mercedes-Benz.
"We see a great deal of potential for Mercedes-Benz in the combination of coupé and SUV. We will be officially unveiling the Concept Coupé SUV in just under two weeks at the Beijing Auto Show."
The production-spec Mercedes-Benz MLC will rival the BMW X6 and is expected to be available with a host of different engines. For starters, both petrol and diesel V6 engines are expected alongside a very economical hybrid. At the top of the range, we can expect to see a V8 powered MLC 63 AMG and an MLC 65 AMG powered by a V12 engine!