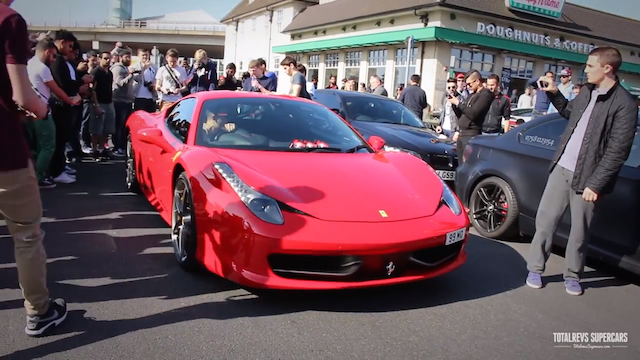 Gumball 3000 is an annual event that takes petrol heads across countries, continents and sometimes even the Globe, driving by day and partying by night! But what to do for the rest of the year when the week long rally is not in session? Gumball Get Togethers are a relatively new phenomenon where supercar owners and enthusiasts meet to appreciate one an-others machinery.
[youtube]http://youtu.be/yRaMTVOdoqs[/youtube]
The latest meet took place in London where some serious machinery showed up. The cars revved hard much to the excitement of the adoring crowd. The cars then rolled into London where they continued to put up a show, check out all the action in the video above!