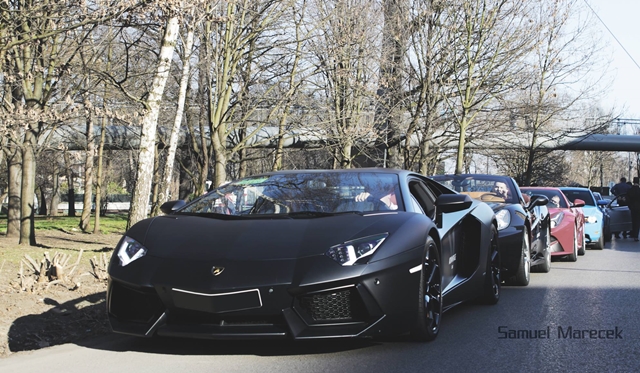 Since we published exclusive supercar content from Prague like the set of pictures by Daniel Burada and the Supercar Summer Video by Cossie670, you have a fairly good idea which supercars you can find in the beautiful capital of Czech Republic.
Admittedly, it is not summer yet but thanks to the good weather in combination with the skills and contacts of this talented YouTuber, we can already present you a new video which shows a great amount of supercars which he captured during the last weeks.
[youtube]http://www.youtube.com/watch?v=9-BxfvbnJik[/youtube]
As you can see below, the video shows some very special cars like a Novitec Ferrari F12 N-Largo, a Novitec Ferrari F12, an orange Nissan GT-R, a Lamborghini Aventador, various Ferrari 458s, an Aston Martin DBS and V12 Vantage and more supercars.