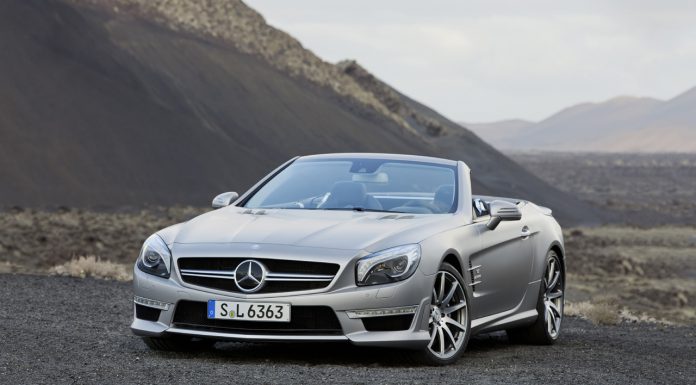 Mercedes-Benz is set to increase power from the massive twin-turbocharged 5.5-liter V8 engine found in the Mercedes-Benz SL 63 AMG.
From June, the power of the SL 63 AMG will be increased from the present 529 hp up to 577 hp. In doing so, Mercedes-Benz will drop the optional performance package as the uprated SL 63 AMG will deliver 21 hp more than it what it currently offers. Along with the fairly substantial power increase, the German firm is also set to provide a mechanical locking differential as standard.
The introduction of the more powerful Mercedes-Benz SL 63 AMG will be a part of the SL line-up's current upgrades most recently seeing the release of the new SL 400.
The 2014 Mercedes-Benz SL 400 gets an engine with half a litre less displacement than the SL 350 it replaces. The new 3.0 litre V6 engine has an increased output however, up by 27 hp, plus 110 newton metres more torque. In total, the SL 400 now produces 340 hp and 480 newton metres of torque between 1,600 to 4,000 rpm.
The price for the new SL 400 starts from 97,282.50 euros (for the German market inclusive of 19% VAT). The new six-cylinder apparently meets EU6 emissions standards due to enter into force in September 2014.
Elsewhere, everything else is the same. The 2014 Mercedes-Benz SL 400 gets the same folding metal hardtop, chassis and aluminium construction.
[Via Autocar]