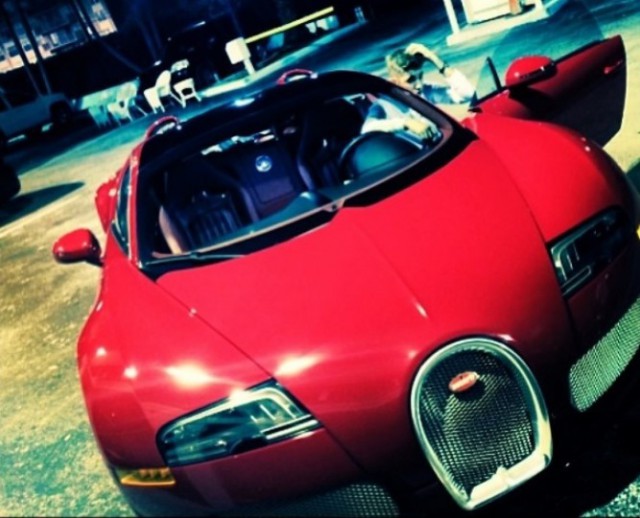 The above image apparently shows Justin Beiber's new Bugatti Veyron Grand Sport, gifted to him by music mogul Birdman. The reason for the random act of kindness is unknown. The car looks almost identical in specification to Birdman's own Bugatti Veyron coupe.
Multiple sources are claiming that the car was presented to the Canadian megastar after a late-night session in the studio with Birdman's latest artist Austin Mahone. The car will join others that Beiber has collected including a a Fisker Karma, a Ferrari 458 Spider, Ferrari 458 Italia and a Ferrari F430.
At 20 years of age, Justin Beiber must be the youngest Bugatti Veyron owner. The above photo comes form Instagram where Beiber left the caption:
"Uncle Stunna luv. My first Bugatti ♛ #generosity"
Justin Beiber does of course have a chequered history on the road. He was recently arrested in Miami for allegedly drag racing a Lamborghini Gallardo LP550-2 Spyder and a DUI. Beiber also reportedly clipped a Paparazi with his Ferrari 458 Spider whilst a friend crashed his Fisker Karma.
Hopefully the extreme value of his new Bugatti Veyron Grand Sport will ensure he takes a little more care of this car!