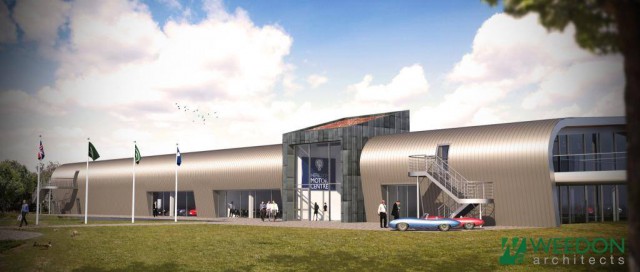 The Jaguar Heritage collection is perhaps one of the finest collections of British luxury and sports cars in the world. It was previously homed at its own facility near to Jaguar's historic Browns Lane factory. When this closed down in 2012, part of the collection (24 cars) went to the bolster the displays at the Coventry Transport Museum, the remaining 130+ cars went into storage when they weren't being used for events.
Last week it was announced a further Round Two grant of £1.45 million was to be made available to the Heritage Motoring Centre. The money will be used to fund part of a new £4 million museum building to house the remaining Jaguar Heritage cars. Further funding from Jaguar Land Rover, the Jaguar Heritage Trust, The Garfield Weston Foundation and the British Motor Industry Heritage Trust will provide the rest of the funding shortfall.
The building will house collections from both the Jaguar Heritage Trust and the British Motor Industry Heritage Trust as well as a vehicle restoration and conservation workshop, space for enhanced education and lifelong learning programmes and office accommodation for all Jaguar Heritage staff. As well as the Jaguar collection, 30 cars from the Daimler and Lanchester collections will be housed at the Heritage Motoring Centre.
Regular GTspirit.com readers will remember that we followed Jaguar F-Type chassis number 001 to the British Transport Museum at Coventry last year. This was when the British Transport Museum's Jaguar gallery first opened for business. Whilst this collection will remain intact for the foreseeable future, it will be the first time the rest of these collections have been together in the same building.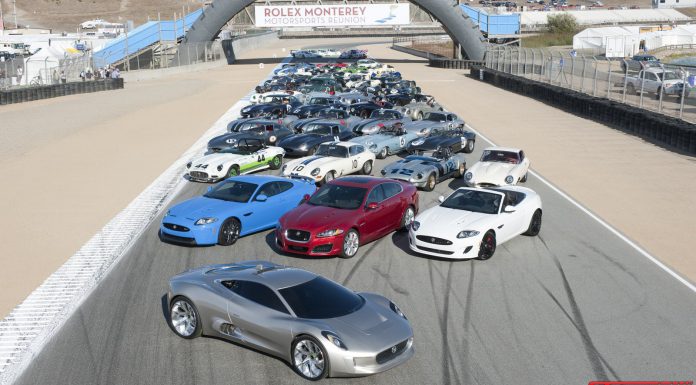 Those that visit the Heritage Motoring Centre before the new building is finished won't be disappointed though. It currently houses one of the best collections in the United Kingdom. Its displays include Aston Martin, MG, Rolls-Royce and Land Rover models. The museum also houses an existing Jaguar display featuring 29 cars and other items. Visitors to the British Motor Museum will be able to see Jaguar F-Type chassis number 1 as well as the 2010 Jaguar C-X75 Concept and a 1967 Jaguar E-type Series 1½ Open Two Seater.
The Heritage Motoring Centre had previously received £71,000 in funding from the Heritage Lottery Fund (HLF) to bankroll a history gathering exercise from ex-Aston Martin employees.