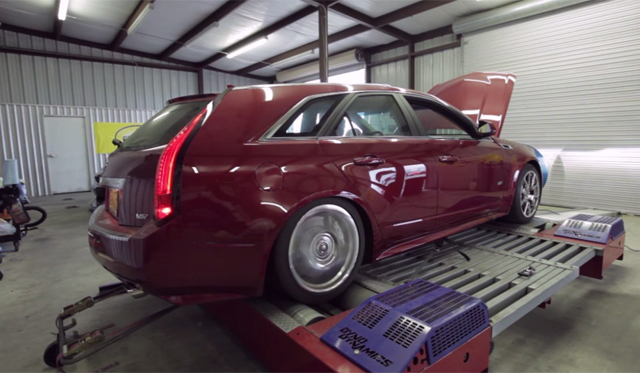 Own an already absurdly fast car but want even more power and even more speed? Then you head to the experts at Hennessey Performance.
[youtube]https://www.youtube.com/watch?v=S9-NvjzgbmM[/youtube]
The expert tuners responsible for creating the 270 mph Hennessey Venom GT offer a host of upgrades for a massive range of performance cars including the Cadillac CTS-V. The following CTS-V Wagon transformed by Hennessey Performance thanks to a couple of turbochargers and a host of other performance upgrades, recently managed to put down an incredible 1,058 hp at the rear wheels on the dyno!