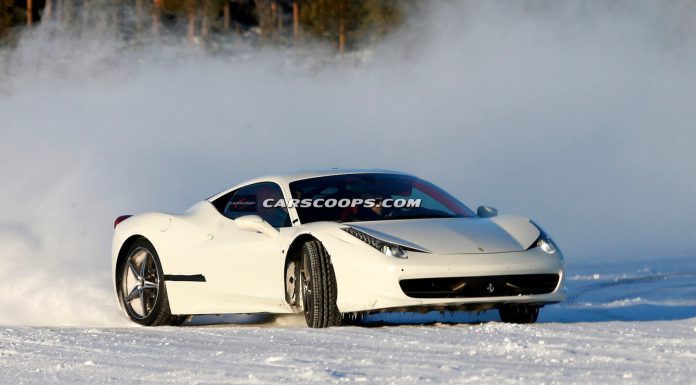 It is quite hard to believe but the Ferrari 458 Italia was actually first revealed almost five years ago. By comparison, both the Lamborghini Huracan and McLaren 650S have been launched in just the past few months meaning the 458 Italia is definitely at risk of being left behind.
Consequently, Ferrari recently began testing of the 458 Italia's successor and the following pictures reportedly show a very early prototype. Because testing of the car is still in its infancy, very little details can be said about the 458 Italia's replacement. However, considering that most Ferrari models last around 5 or 6 years, we're sure that this is indeed the 458's replacement rather than a new 458 variant.
Recently, the Ferrari California T became the first turbocharged Ferrari since the legendary F40. Considering the current trend of automakers heading down the forced induction route to improve efficiency and also increasing power, it is very likely the Ferrari 458 Italia successor will be twin-turbocharged.
These pictures were snapped in the bitterly cold snow of Sweden and on the surface, this appears to simply be a regular 458 Italia. Beneath the skin however are likely to be seriously advanced and upgraded internals.
Expect to hear more about the 458 Italia successor in the coming months!
[Via Carscoops]