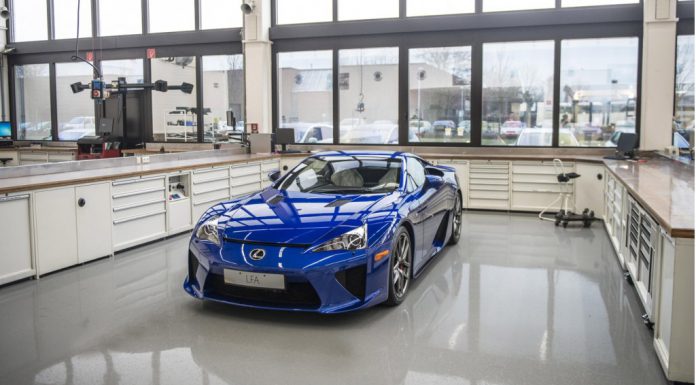 As one of the rarest supercars produced in recent memory as well as one of the most expensive, it is little wonder that Lexus treats the awesome LFA like a true race car, especially when the LFA is being serviced.
The Lexus LFA servicing facility in Cologne, Germany doesn't even look equipped to work on a car like the LFA and is instead as clean and as light as a private hospital emergency room. TMG, Toyota's motorsports arm, plays a pivotal role in the servicing of LFAs in Europe, of which 38 of the 500 produced in total, currently reside.
The man who leads the LFA servicing centre in Cologne, Peter Dresen revealed alongside these images just how carefully each LFA is treated when it is in for a service.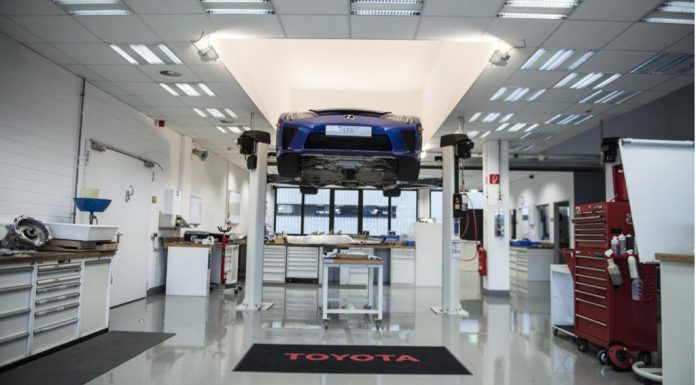 "We treat an LFA more or less like a Le Mans car. The servicing principles are the same as for a normal Lexus road car, but it's much more complicated to do certain things and access certain parts, which makes the LFA closer to a racing car in terms of how we take care of it," he said.
When a service of a Lexus LFA is complete, a host of high-speed runs are conducted on the autobahn to ensure that everything is absolutely perfect. For LFA owners outside of Germany or its neighbouring countries, the specialised service team is equipped to travel to other major Lexus dealerships across Europe.
Now that's service!