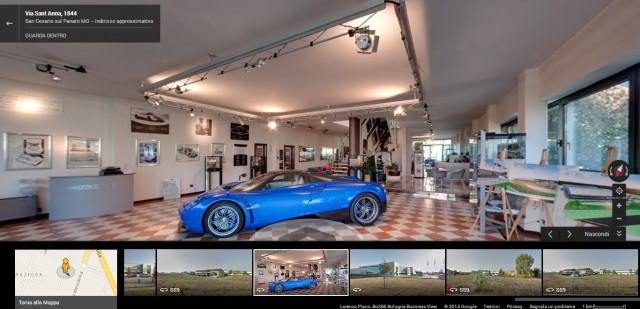 Not too long ago, Google Street View headed to the awesome Lamborghini museum at the company's Sant'Agata factory. Now, the team at Google are taking us inside the remarkable Pagani Factory in Northern Italy from the comfort of your computer screen!
Google Street View allows visitors to navigate the showroom of the Pagani Atelier and even the chance to sit inside and explore the interiors of two iconic pieces of the Pagani Automobili collection: the Pagani Zonda Cinque Roadster and the Pagani Huayra.
Be sure to check it out as only very few people get to peek behind the scenes at the supercar builders factory.