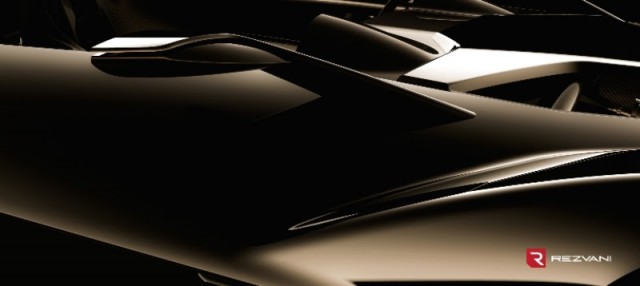 Following the recent release of the first teaser image of the upcoming Rezvani Beast supercar, a second teaser image has been revealed.
The first teaser image showed part of the sharp wing mirror as well as part of the hood and this second teaser shows the same components but from a different angle. The wing mirror is extremely slim and features extremely aggressive and extremely sharp lines. Now, part of the front wheel arch can be seen and it too features quite a dramatically sharp design.
Rezvani Motors isn't afraid to hype up its upcoming supercar claiming that it will "leave other supercars in the dust". As for specific details about the Beast, Rezvani has only confirmed that it will utilise a "tried and tested chassis" and will feature a lightweight carbon fiber body along with a six-speed manual transmission. Importantly, it will be well suited to the track but completely road legal.
The Rezvani Beast will be officially revealed in the coming months.