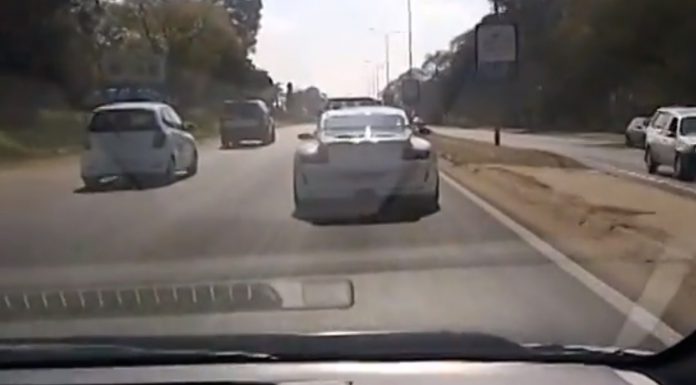 The below video comes from a South African YouTube users and allegedly shows the camera man following a white Porsche 911 GT3 out on a test drive. Unfortunately nothing appears to go to plan.
After following a BMW X5 a small distance in a high gear, the GT3 eventually finds a way past. The driver will almost certainly regret being so impatient though. After a heavy launch at the next junction, the driver appears to lose control and smash into a gate.
Take a look at the video below.
[youtube]http://youtu.be/ywJbgfstoZw[/youtube]