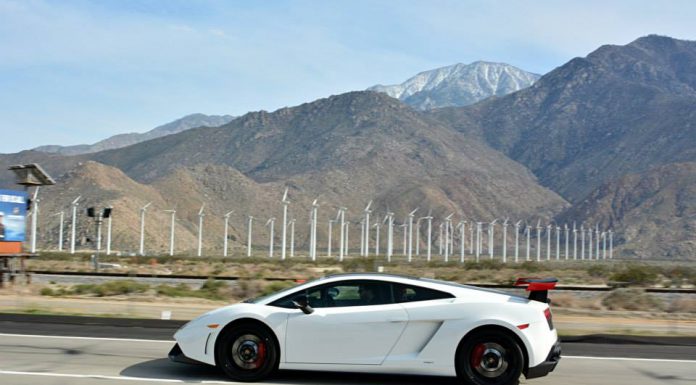 Lamborghini Beverley Hills recently organised a small VIP trip for several clients. A convoy of Lamborghini's drove the distance between the Lamborghini Beverley Hills dealership and the Thermal Club in Thermal, California.
The Thermal Club is much like the Ascari circuit in Spain. A private motorsports facility, it offers 4.5 miles of circuit facility and a club house.
Among the cars that took place was a Lamborghini Aventador Roadster, a Lamborghini Gallardo Super Trofeo Stradale, a Lamborghini Aventador Coupe and a number of Gallardo and Gallardo Spyder models.