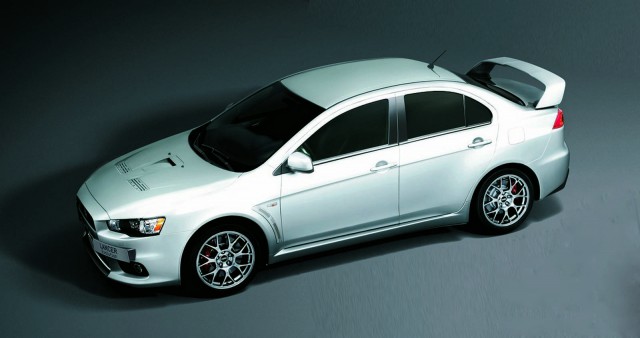 According to new reports, the current Mitsubishi Lancer Evolution X will cease production at the end of the year. More importantly however is the fact that no successor is planned meaning the iconic Japanese sports sedan as we know it could be resigned to the history books.
Currently in its tenth iteration, the Mitsubishi Lancer has continually rivalled the Subaru WRX STI and since it first hit the market in 1992, a total of 92,000 examples have been sold domestically and 154,000 across the globe.
However, in the face of shrinking sales, Mitsubishi has reportedly made the decision to stop production of the Lancer Evolution for good. What's more, Mitsubishi is planning to rebrand itself as a manufacturer of eco-friendly vehicles and the performance oriented Evo unfortunately doesn't fit the description. Instead of continuing production of it, Mitsubishi will turn attention to creating electric and hybrid cars.
Just recently, Mitsubishi revealed the insane Lancer Evolution X FQ-440 MR limited to just 40 units for the U.K. market. Delivering an absolutely insane 440 hp from its tiny 2.0-liter supercharged four-cylinder engine, the FQ-440 MR is arguably the most insane road-going Evo ever offered.
One can only hope that in the lead-up to the cancellation of the Evo this year, Mitsubishi will celebrate the iconic sports sedan with a host of potent variants to send it off in style.
[Via Left Lane News]