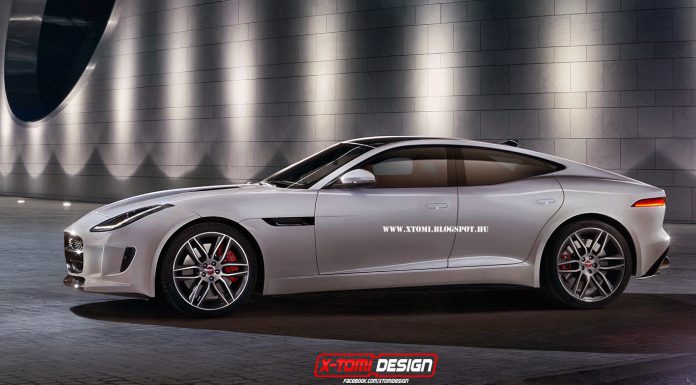 There's no doubting the fact that the Jaguar F-Type Coupe is one of the most beautiful cars on the market. However, how would it looked stretched and with two extra doors? Well, X-Tomi Design has created the following rendering depicting just that.
Managing to maintain a similar swooping roof design as the regular F-Type Coupe, the sleek lines of a stretched F-Type are quite attractive. Sure, it doesn't look as good as the coupe, but as far as sports sedans go, it is indeed impressive.
Leave your thoughts below!
[Via X-Tomi Design]