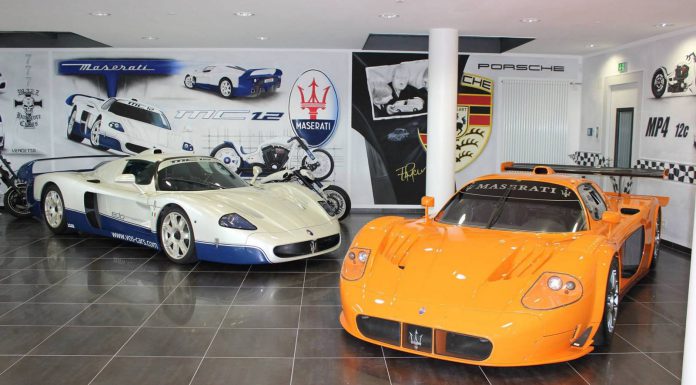 The Maserati MC12 Corsa is the hardcore variant of the MC12 intended for racetrack use. The Corsa shares its engine with the MC12 GT1, the 6-liter V12 produces 755 horsepower at 8,000rpm — 122hp more than the original MC12. This car has a top speed of 330 km/h and it is capable of accelerating from 0 to 200 km/h in just 6.4 seconds.
The car is extreme in every sense of the word and looks extraordinary. This attention grabbing orange example is currently being displayed at VOS Cars in German.
Alongside the Corsa is a 'standard' MC12 finished in its typical pearlescent white and blue livery. Two of the rarest and most hardcore cars on the planet being kept under one roof. Extraordinary!