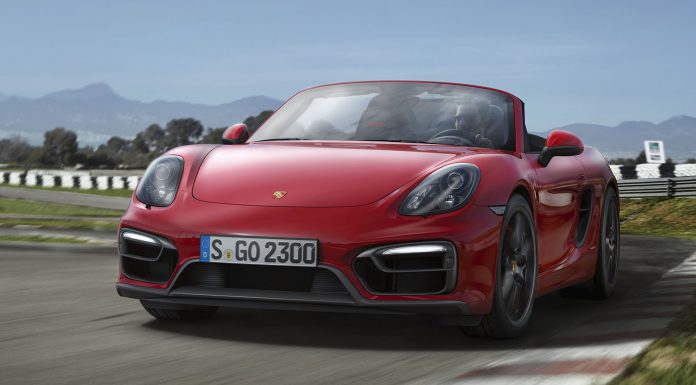 Porsche has confirmed that for the next-generation Porsche Boxster and Cayman, a brand new turbocharged flat four-cylinder engine will be utilised. The current Boxster and Cayman both utilise flat six engines with the range-topping Cayman GTS delivering 335 hp.
While speaking with Auto Motor und Sport, Porsche boss Matthias Muller revealed that this new four-cylinder engine will follow the lead of the brand new 919 Hybrid endurance racer which of course features a V4 engine with two electric motors.
"We will continue with the downsizing strategy and develop a new four-cylinder boxer engine which will see service in the next-generation Boxster and Cayman. We will not separate ourselves from efforts to reduce CO2," said Muller.
While Porsche fanatics may be disappointed that four-cylinder engines will be used in the next Cayman and Boxster, Muller did confirm that this smaller engine will be able to deliver up to 395 hp thanks largely to the forced induction! Of course, this new turbocharged flat-four will sound significantly different than the current 3.4-liter flat-six naturally aspirated engine, but the extra power and extra speed of the next-gen Boxster and Cayman will definitely offset any possible sound deficits.
This new four-cylinder engine will become just the latest in a long-line of horizontally opposed engines produced by Porsche over the decades.