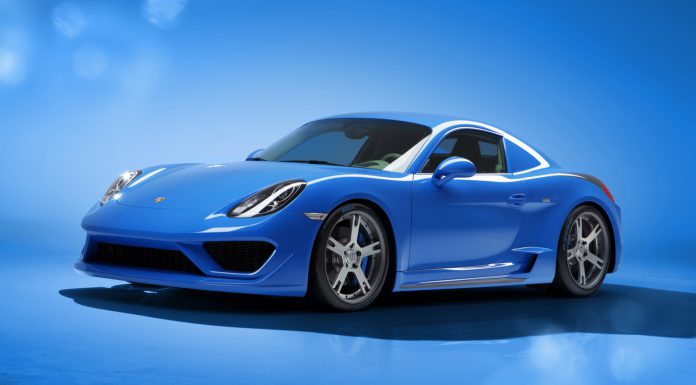 Last year, the very first sketches of the unique Porsche Cayman S based StudioTorino Moncenisio emerged. Now the extremely unique sports car has officially been revealed. Maintaining the mechanicals of the standard 981 Porsche Cayman S, the StudioTorino Moncenisio has been thoroughly modified on the outside.
All around, the StudioTorino Moncenisio has received new lightweight body panels to give it a very unique flair while still remaining identifiable as a Porsche Cayman based sports car. Up front a new bumper and hood have been installed with unique five-spoke wheels also featuring. At the back the Moncenisio features a new roof and B-pillar design somewhat reminiscent of the Bugatti Veyron Super Sport. A new bumper, diffuser and central exhaust outlet are also featured along with a more pronounced lip spoiler.
While discussing the Moncenisio. StudioTorino said, "The Moncenisio maintains the original structure, frame, mechanics, engine, emissions, safety and reliability characteristics of the vehicle of origin. Traditional Turin school methods of manual modelling and styling of the body, painting and interior trimming will be utilized," the company adds.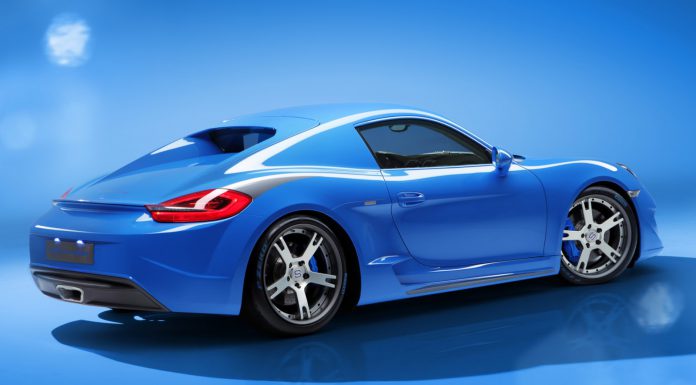 So how much will this creation set you back? Well, with just 19 examples to be built for customers and the example you see here being used for test drives, StudioTorino is asking for the equivalent of $200,000 in Europe and that doesn't actually include the Porsche Cayman S!