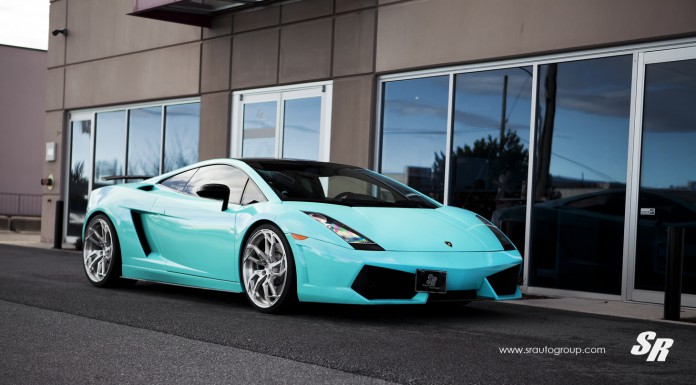 When comparing classy to trashy, the cars that come out of Vancouver-based SR Auto Group's shops definitely fall under the first category. The latest jaw-dropping ride to exit their customization shop is this minty fresh Lamborghini Gallardo wearing a new set of PUR wheels.
The PUR RS05 wheels are finished in a brilliant silver colour, which compliments the already beautiful Gallardo incredibly. SR Auto Group wanted to make sure that the wheels did not draw in too much attention, and went with silver to compliment the car and give it a distinct new look.
This first-gen Gallardo also wears an LP570-4 front bumper and Superleggera-style rear wing, which gives it that added visual aggression that makes this car a one-of-a-kind.