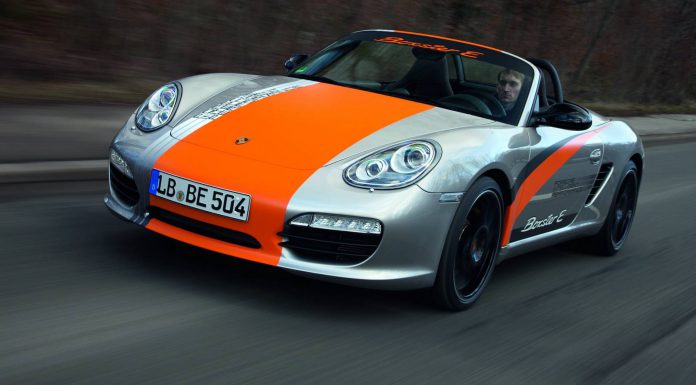 Back in 2011, the all-electric Porsche Boxster E was revealed. Obviously created simply as a prototype, the Boxster E certainly pointed towards an exciting future for electric sports cars.
Now it has emerged that Porsche is thinking about putting an all-electric sports car into production. While speaking about the possibility, Porsche CEO Matthias Muller revealed that the firm is thinking about it.
Importantly if Porsche were to create such a car, the German marque would focus heavily on its range. According to Muller, a range of around 400 km would be targeted. To put that into perspective the original Boxster E had a range of just over 160 km.
Under the hood, the Boxster E featured two electric motors delivering a total of 241 hp and 398 lb-ft of torque thus resulting in a brisk sprint to 100 km/h of just 5.5 seconds and a top speed of 200 km/h.
[Via Auto Motor und Sport]