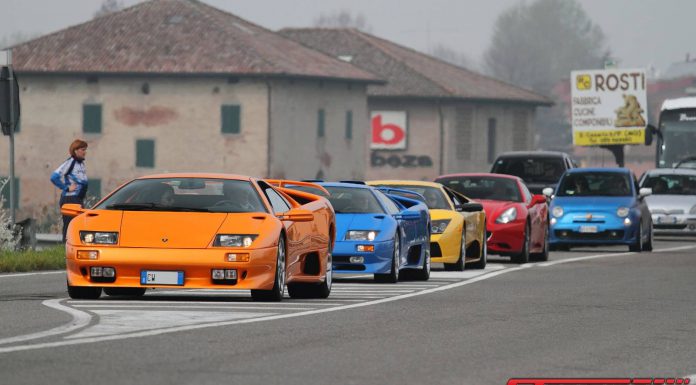 Held annually in Castelfranco Emilia near Modena, Italy, Motori & Sapori is unquestionably one of Europe's best Italian supercar/hypercar events when it comes to the selection of insane cars always displayed there. With Italy being the home of the supercar, this comes as no real surprise.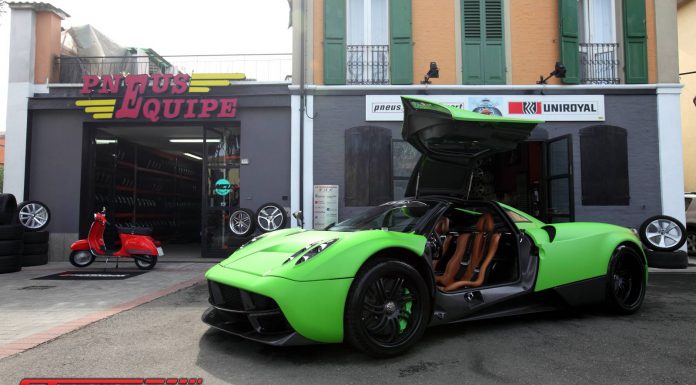 At this year's event, our good friend Matteo Grazia went along to snap the following pictures of some of the truly incredible cars displayed. Recently we brought you images of the lime green prototype 3 Pagani Huayra displayed there and alongside it, Pagani brought along another Huayra this time finished in matte grey. It is the fifth Huayra prototype. The Pagani factory is located just 3 km away from Castelfranco Emilia so it was arguably the hometown hero of the event!
Some other awesome supercar which attended included a red Lamborghini Aventador, Ferrari 458 Italia, blue Lamborghini Diablo SV, a stunning yellow first-gen Lamborghini Murcielago as well as a very unique creation dubbed the Moreno Filandi which is powered by a 5.0-liter Mercedes-Benz V8 engine delivering 340 hp!