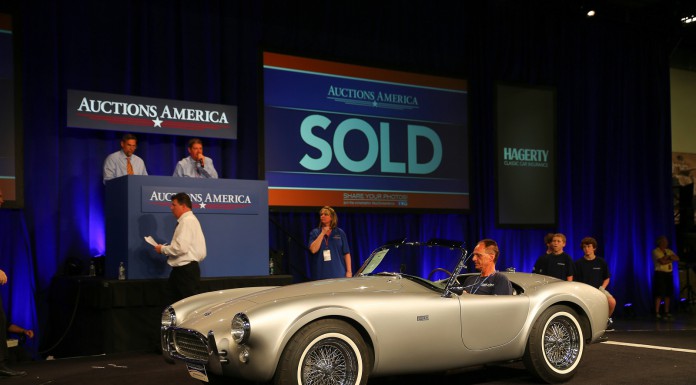 The massive Fort Lauderdale sales hosted by Auctions America have been a raving success with the auctions bringing in over $21 million in sales! This year marked the 12th annual Fort Lauderdale auction held by Auctions America.
In total, 76 per cent of all the lots were sold at the Greater Fort Lauderdale/Broward County Convention Center and among them were some truly incredible vehicles. What's more, attendance was increased by about 20 per cent compared to 2013 and 13 different countries were represented by bidders with bidders from 44 U.S. states also participating.
When discussing the success of the Fort Lauderdale event, president of Auctions America Donnie Gould said, "The Fort Lauderdale sale gets better and better every year.
"This year, Auctions America had record high sales and over 30 percent new clientele—demonstrating that our reach is continuing to expand thanks to our promotional efforts and the dedication of our expert team of car specialists who work tirelessly to secure exciting and significant vehicles for the sale. This weekend's event was a fantastic success, the excitement on the auction block was electric and we're looking forward to continuing that energy throughout 2014."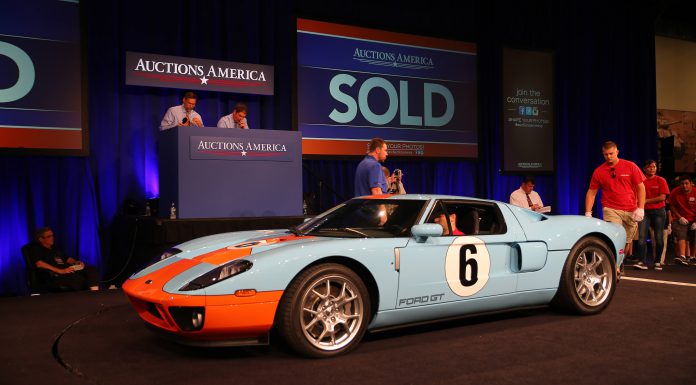 Now for the interesting part, the cars. Topping the sales was a 1963 Shelby 289 Cobra selling for an impressive $825,000. Following behind it was a 1973 Ferrari 365 GTB/4 selling for $605k with a stunning 2006 Ford GT Heritage Edition fetching $412,000. This is a record for a Ford GT Heritage Edition ever sold at auction. By comparison, a standard 2005 Ford GT fetched a considerably less yet still impressive amount of $259,600.