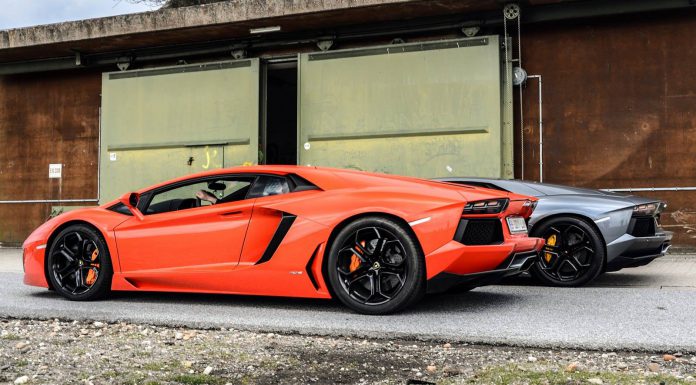 The Lamborghini Aventador certainly is one of the defining cars of the past few years. The car has proved to be very popular and looks jaw-dropping in every colour we have seen so far, even pink! Here we have two examples captured by GTspirit photographer, Willem de Zeeuw, one is traditional Lamborghini Arancio and the other in a more subtle grey.
Just to refresh your memory, the Aventador features a new 6.5 liter V12 engine that produces 700 hp at 8,250 rpm and 690 Nm of torque at 5,500 rpm. Using thrust mode – Lamborghini's version of launch control – allows you to reach 100 km/h in less than three seconds, 2.9 to be precise and 0-200 km/h is done in a staggering 8.9 seconds flat. In the right environment you will keep accelerating all the way up to 351 km/h and pull 1.3 G when braking from 100-0 km/h. Phenomenal figures indeed!
Are you a fan of the Aventador? If you are be sure to check out our road test of the LP700!