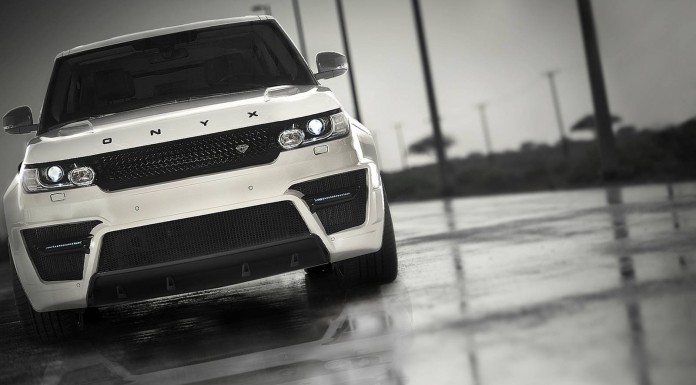 Onyx Concept have just revealed their updated Range Rover Sport San Marino with a selection of new exterior components to make it stand out even more from the regular 2014 Range Rover Sport.
Importantly, Onyx Concept offers the same visual upgrades as featured on its Range Rover Sport San Marino for all other Range Rover models, including all the diesel powered ones. In terms of the exterior changes, Onyx Concept have fitted a brand new front bumper made from lightweight carbon fiber and complete with revised air intakes and LED daytime running lights.
Also visible is a new blacked-out grille as well as Onyx badging on the hood. Elsewhere, there are flared wheel arches, new side skirts and revised doors, an outlandish rear bumper and diffuser as well as a centrally mounted exhaust exit setup. Additionally, a prominent roof spoiler has been fitted. The ride height has been lowered by 25 mm resulting in a claimed 12 per cent improvement in cornering.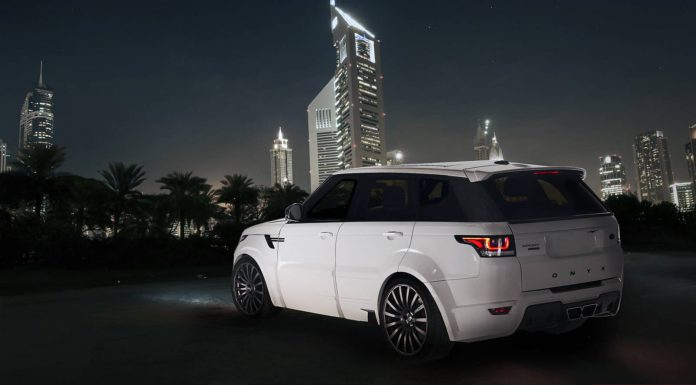 While speaking about the new Range Rover Sport San Marino by Onyx Design, CEO Trevor Musgrave said, "We don't just want to improve the Range Rover's look, but we also want to enhance the driving experience. Our in-house designers and technicians' goal was to move beyond where any other Range Rover has previously been. Our focus was to try to make a better car than everyone else and use the latest technology to make a product that will look timeless."