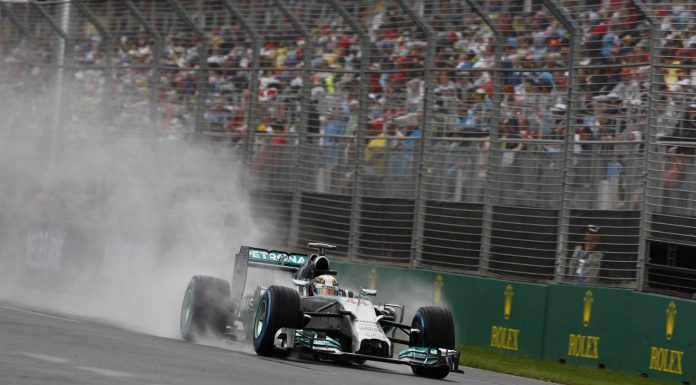 Lewis Hamilton has scooped pole position for tomorrow's Australian GP at Albert Park in Melbourne. The British did this by narrowly beating Red Bull's Daniel Ricciardo who was in the lead but Hamilton's decision to stay on wet tires enabled him to carry on to claim first. What had started as rain drops soon became a heavy downpour forcing drivers back to the pits.
Q2 was not different for Mercedes Petronas as Nico Rosberg set the fastest time with the slippery conditions enough to allow drivers to fully test Pirelli's new intermediate tires. This session also saw several mishaps including that of Raikkonen after he crashed his Ferrari and the yellow lights saw drivers like McLaren's rookie Magnussen benefit but his team mate Button was pushed to a further 11th position. Sebastian Vettel was unlucky also as he finished 13th.
Rosberg set the pace in Q3 before team mate Hamilton snatched the lead. While some drivers took the decision to switch to intermediates, while Hamilton stayed on the wet compound. In his final flying lap, Ricciardo grabbed preliminary pole but just seconds later as the crowd was cheering for Ricciardo, Hamilton took the lead once more. Rookie Magnussen finished an impressive fourth while fifth place went to Ferrari's Fernando Alonso.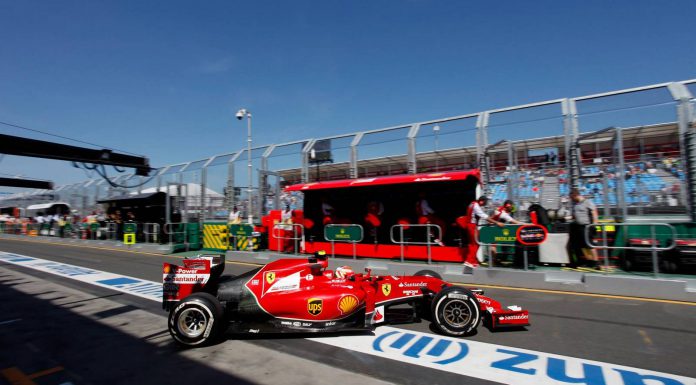 Among those who suffered major disappointments include Williams drivers Felipe Massa and Valtteri Bottas who finished in ninth and tenth. Both Bottas and Gutierrez were slammed with five grid penalties for gearbox changes. That means the starting grid will look as follows:
Hamilton and Ricciardo
Rosberg and Magnussen
Alonso and Vergne
Hulkenberg and Kvyat
Massa and Button
Raikkonen and Vettel
Sutil and Kobayashi
Bottas and Perez
Chilton and Bianchi
Ericsson and Grosjean
Gutierrez and Maldonado