Formula 1 action is back after successful testing in the past couple of weeks in Jerez and Bahrain. This morning the teams kicked of the practice sessions in Melbourne ahead of the Australian Grand Prix which takes place on Sunday. Fernando Alonso dominated FP1 in his Ferrari F14 T with a best time of 1m 31.840s, which was just 0.517s ahead of Jenson Button racing for McLaren.
The first session was calm despite a few mishaps, one being that which befell upon Mercedes' Hamilton who failed to record a lap time after coming to a smoky halt in turn 9. Lotus, Caterham and Marussia did not record lap times too. Pastor Maldonado driving the Lotus tried to get out his car on the track but a smoky cockpit made him retreat back to the pit lanes. Williams team duo comprising of Valtteri Bottas and Felipe Massa were third and fourth.
Red Bull managed to get a fifth spot with Ricciardo who ran a best lap of 1m 32.599s, team mate Sebastian Vettel was seventh with a time of 1m 32.793s. The second practice session took place in the afternoon, it was during this session that Hamilton fought back to set the fastest time at 1m 29.625s while his team mate Nico Rosberg followed him with a time of 1m 29.782s. Third place went to FP1 fastest man, Fernando Alonso with a time of 1m 30.132s.
Red Bull showed a better performance in FP2 with Sebastian Vettel setting the fourth fastest time of 1m 30.381s. Jenson Button put McLaren in fifth with 1m 30.510s, he was followed by Red Bull's Ricciardo in sixth while Kimi Raikkonen placed the second Ferrari in seventh. Newcomer Kevin Magnussen in the McLaren was ninth, being his first time he showed a lot of potential for this season.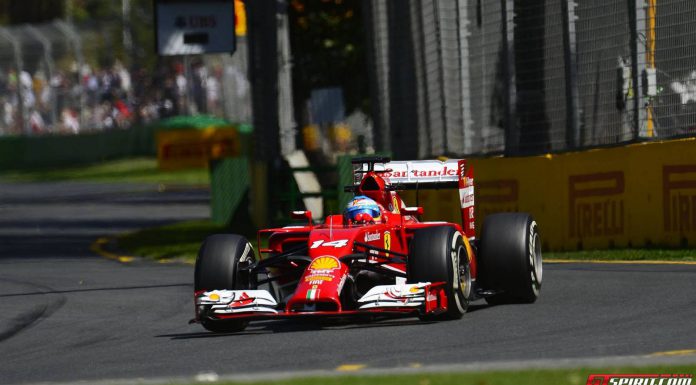 This session allowed teams to test both Pirelli tires but also a gateway for several incidents, several spun offs including that of Vettel in turn 1. For now keep it locked here for more reports from Melbourne including photo galleries from the track action!