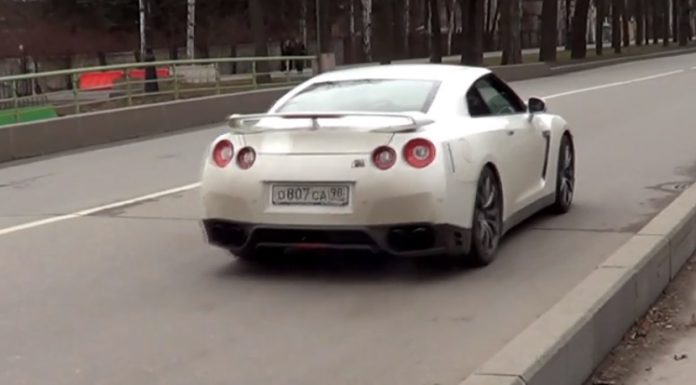 While it has been about 7 years since the Nissan GT-R first became available in Japan, this Japanese sports car continues to stun with its absolutely incredible acceleration and cornering capabilities.
[youtube]https://www.youtube.com/watch?v=feV7L8zRaAM[/youtube]
Throughout the years, the GT-R has pretty much been upgraded on an annual basis and as with many Japanese sports cars, it has also become very popular among tuners. The following white GT-R residing in Russia is one of the most insane.
Fitted with the Switzer Performance P800 pack, this GT-R now delivers an insane 807 hp and can consequently sprint from 0-100 km/h in just 2.5 seconds, 0-200 km/h in 8.5 seconds and 0-300 km/h in 19 seconds. It is also loud enough to set off car alarms!