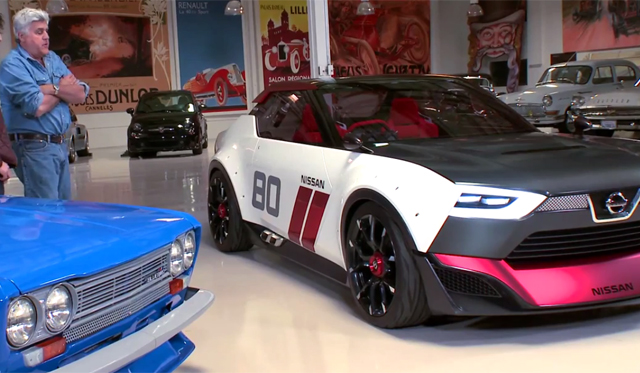 Designed to showcase an affordable Nissan sports car possibly due to hit the roads in the next few years, the Nissan IDx Nismo Concept features largely retro styling but with a host of modern features helping to create a truly unique looking rear-wheel drive sports car. American TV host Jay Leno recently had the exclusive opportunity to have a tour of the new IDx Nismo Concept while also taking it for a spin on the road.
[youtube]https://www.youtube.com/watch?v=rV2Rg3zH5EY#t=547[/youtube]
Throughout the video, Leno is joined by Giovanni Arroba, Nissan's Creative Design Manager. If you're not too fond of the chit-chat about its styling, then skip it to the 8:40 mark to see Leno hitting the streets in this extremely rare concept.
As it stands, Nissan is working on creating a small 1.6-liter turbocharged four-cylinder engine for the IDx Nismo for when it hits the production line. If this goal comes to fruition, then it could easily rival the 200 hp Toyota GT86/Scion FRS and Subaru BRZ.