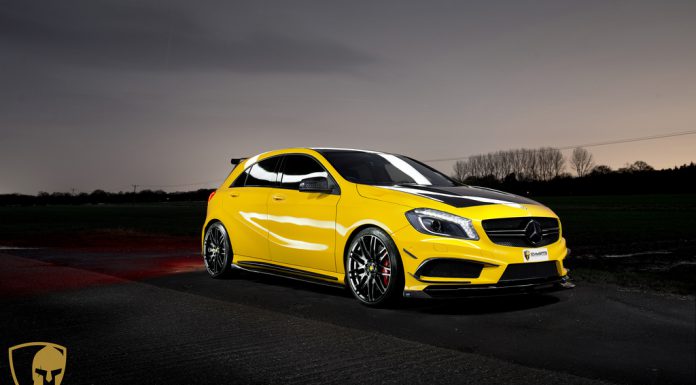 When it leaves the factory, the Mercedes-Benz A 45 AMG is available in two specifications. The first is the base spec and the next is the sought-after Edition 1 pack. While mechanically the two cars are identical, the A 45 AMG Edition 1 receives further downforce thanks to a new roof spoiler, front canards along with a more aggressive front splitter and rear diffuser.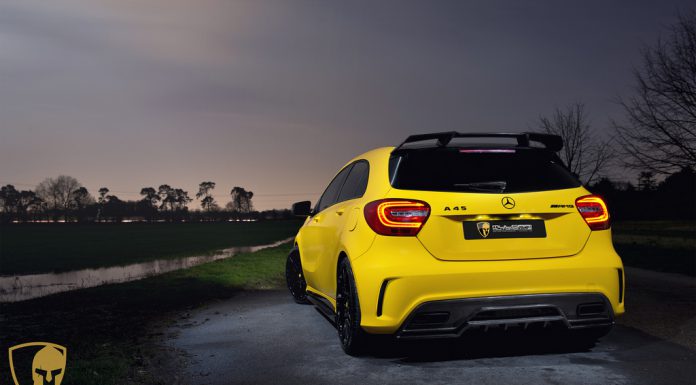 However, what would a Mercedes-Benz A 45 AMG Black Series look like? Well, while Mercedes-Benz prepares such a car we have the next best thing courtesy of tuner RevoZport and Mulgari Automotive. The owner of this A 45 AMG enlisted the two companies to create a Black Series esque bodykit for his A 45 AMG and they have done just that.
Starting at the front, the Mercedes-Benz A 45 AMG by RevoZport and Mulgari Automotive features a new carbon fiber front splitter, twin carbon canards along with blacked out air intake surrounds. A new carbon fiber bonnet has also been fitted featuring the twin-hump design of other AMG powered Mercedes-Benzes.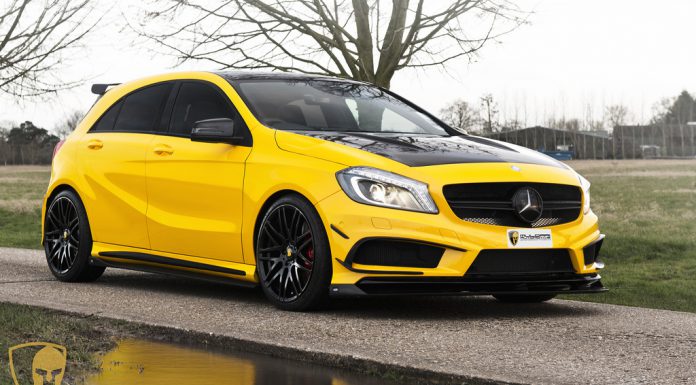 Additionally, this A 45 AMG has received new carbon fiber side skirts. At the rear, the changes continue. A new diffuser has been fitted made out of you guessed it, lightweight carbon fiber. Additionally, an Edition 1 esque roof spoiler has been fitted.