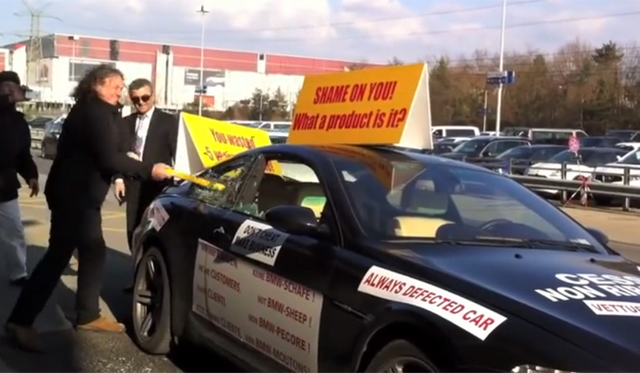 At last year's Frankfurt Auto Show, you may remember this man destroying his BMW M6 outside the show to protest problems he had with the car and BMWs inability to act to his apparent complaints. So, when the largest auto show of the year rolled along this week in Geneva, the man did it all again.
[youtube]https://www.youtube.com/watch?v=NNSYZ5BDBc4[/youtube]
Ironically, the owner clearly had his BMW M6 repaired after Frankfurt and before his latest outburst at the Geneva Motor Show. Interestingly, the main complaints the owner has about the BMW M6 are actually quite minor. He complains about interior vibrations, engine noise (quite normal for a 5.0-liter V10 powered performance car with 500 hp) and apparent grinding while changing gears.