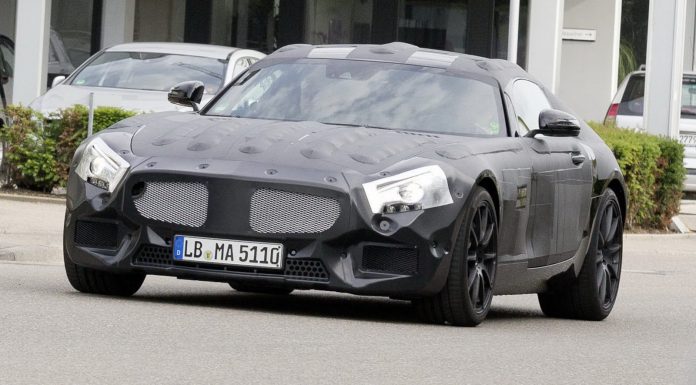 While Mercedes-Benz is remaining quite tight-lipped about its upcoming AMG GT sports car, Top Gear managed to get a few new details about the car courtesy of AMG chief Tobias Moers at the ongoing Geneva Motor Show 2014.
Excitingly, Moers confirmed that the new AMG GT will be available in a selection of different engines and most notably, in Black Series specification. "The new sportscar which is in a new segment – price wise it's lower than the SLS – gives us a lot of room for spreading the portfolio out. A much wider range of models," he said.
Recent reports have also suggested that the Mercedes-Benz AMG GT will be available with a couple of different engines. It is unclear what an entry-level engine could be, but the range-topping has long been rumoured as the firm's latest 4.0-liter twin-turbocharged V8 engine. When quizzed about whether or not these suggestions are true, Moers replied: "No, that's not that wrong."
Moers did confirm that the new AMG GT will indeed be turbocharged. While discussing this, he said, "It's necessary now for us because you don't get that compromise between fuel efficiency and power output. Supercharging is, thermodynamically, not very good, because the power output into the supercharger is too high.
"The thing is, everybody at AMG loves the big, naturally aspirated 6.2-litre V8, but trust us, the new V8 in the new sportscar will have excellent throttle response. Everybody will be happy."
[Via Top Gear]