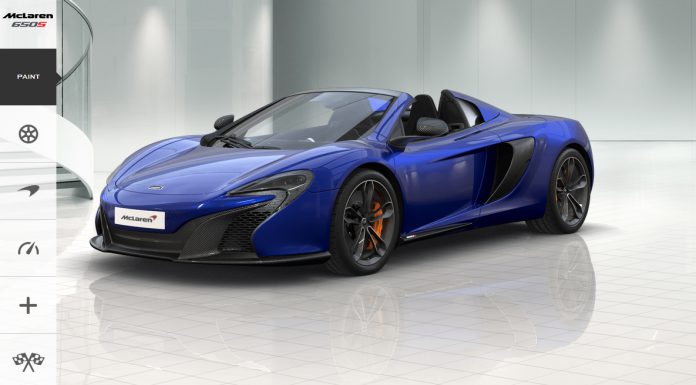 Not long after both the McLaren 650S and McLaren 650S Spider were revealed, the official online configurators for both cars have just been launched here.
As far as supercar configurators go, we must say, the 650S ones are the most impressive we have seen. For example, there are 18 colours available for each car including the special Tarocco Orange launched alongside the 650S Spider. You also have the choice of wheels, steel or carbon ceramic brakes, brake caliper colour, tyres along with a selection of body panels finished in bare carbon fiber. What's more, you can option out the interior to your tastes!
In case you didn't know, both the new McLaren 650S Spider and McLaren 650S coupe feature an upgraded variant of the 12Cs 3.8-liter twin-turbocharged V8 engine now producing 650 hp and 678 nm of torque. As a result, the 650S Spider hits 100 km/h from zero in 3 seconds flat along with the Coupe, 200 km/h in 8.6 seconds compared to the 8.4 seconds of the coupe and a top speed well over 320 km/h!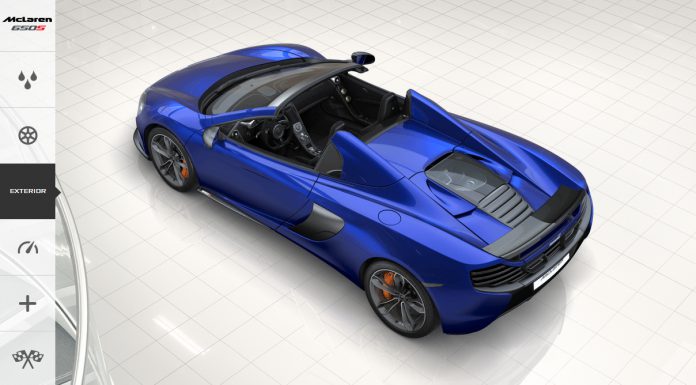 Interestingly, the carbon fibre MonoCell chassis that sits at the heart of the McLaren 650S Spider is identical to the one from the 650S Coupe. This makes for identical handling, ride, and virtually identical straight-line performance figures. This is possible despite a 40 kg weight increase up to a total figure of just 1,370 kg (dry).