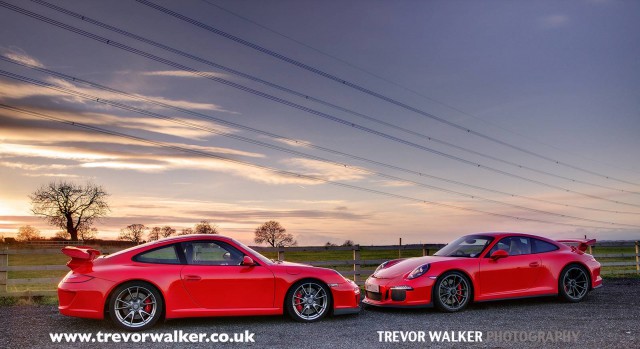 If you're not a fan of Porsches then there's a good chance you'll criticise them for not differing enough from one generation to the next. In its latest 991-generation, the Porsche 911 is sleeker and more potent than ever and in GT3-specification, it is one of the greatest sports cars on the planet.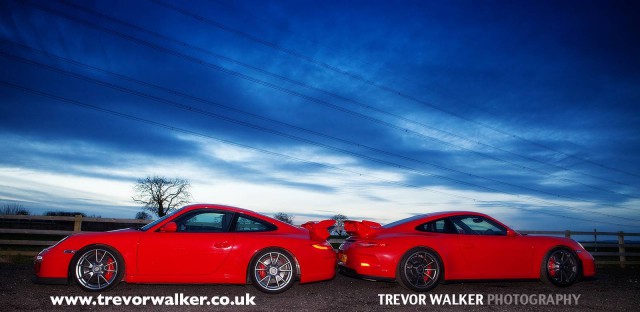 However, how does it visually compare to the 997.2 Porsche 911 GT3. Well, the following gallery courtesy of Trevor Walker Photography shows a red 997.2 GT3 alongside the latest generation GT3. While to the untrained eye the differences are minor, to us enthusiasts, the visual and aerodynamic improvements are endless.
Let us know which one you prefer the best!