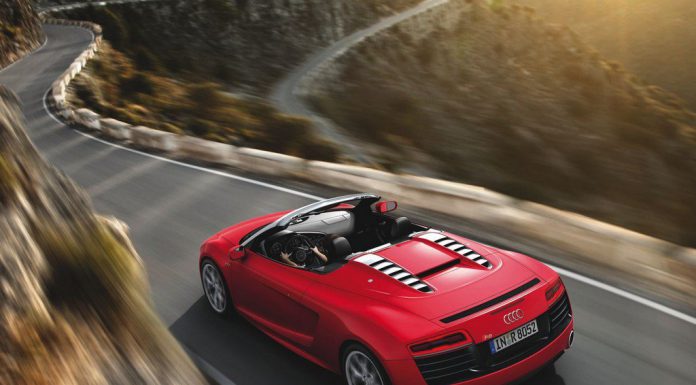 Not too long ago, confirmation came that the next-generation Audi R8 due out later this year will maintain its 4.2-liter V8 and 5.2-liter V10 engine options despite increasing pressure on producing forced-induction or hybrid supercars. Well, while speaking at the Geneva Motor Show 2014, Audi also revealed that a smaller engine could also be added to the line-up.
While discussing this with Autocar, Audi technical chief Ulrich Hackenberg revealed that at some stage, the next R8 "will need a turbocharged engine."
"In some countries, you need to reduce the capacity of engines also and we need to find solutions for these markets. So we're looking at smaller engines, yes," he continued.
"It's a big step from 10 cylinders to four though – there are some numbers in between that we could look at."
Elsewhere, the latest Audi R8 will feature many of the same technologies as found in the new Lamborghini Huracan. Notably, its 5.2-liter V10 engine will be upgraded like the Huracan's while it'll also ride on the same carbon fiber and aluminium chassis albeit with a longer wheelbase and wider tracks.
Also like the Lamborghini Huracan, the next-gen R8 will only be available with a dual-clutch transmission. However, it remains unclear if the current S-tronic gearbox will be updated or left as is.
[Via Autocar]