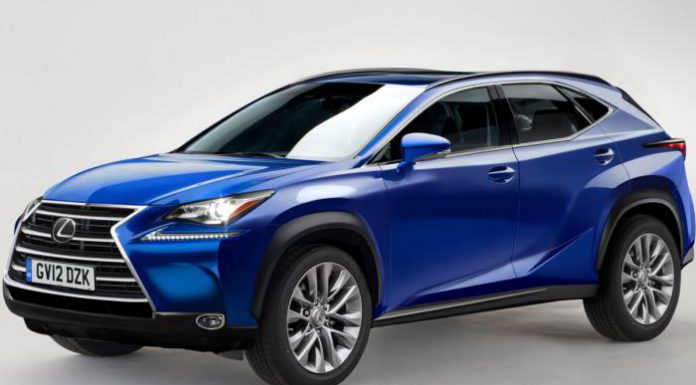 It can be confirmed that the outlandish Lexus LF-NX SUV Concept which debuted last year will debut in production-spec at the upcoming Beijing Motor Show 2014. It will drop the LF from its name and simply be known as the Lexus NX.
With a debut pinned in for April 20, we certainly don't have to wait very long to see the Lexus NX revealed. However, from a visual standpoint, we already know largely what the car will look like. This is thanks to an image which was leaked during a recent Lexus press conference.
Visually, the production-spec Lexus NX will share many similarities with the concept albeit on a more conservative level. Consequently, it will lose many of its most aggressive design features at the front end. In terms of the headlights, they will be similar in design to the new Lexus IS and RC Coupe. Additionally, Lexus's now trademark front grille will feature.
From the side, it will retain the aggressive side sills and sharp rear wheel arches of the concept. As of yet, it cannot be confirmed how the Lexus NX SUV will look from the rear. As for the interior, it should be very similar to the Lexus IS.
Previous reports have claimed that the Lexus NX could hit the market in the U.K. as early as October with a price tag around 30,000 pounds.
[Image via AutoExpress]