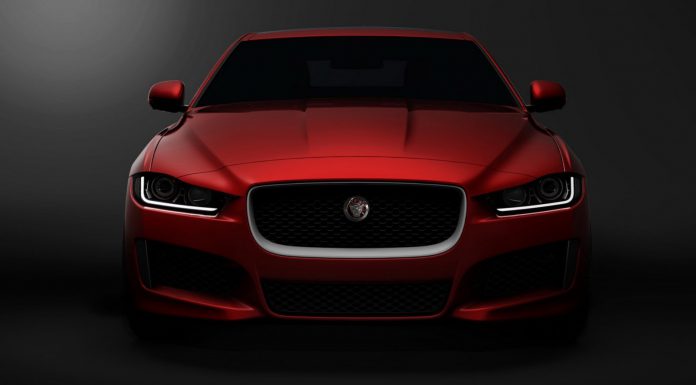 For quite some time now, we've been referring to Jaguar's upcoming entry-level sedan as the XS. However, at the Geneva Motor Show 2014, it has been confirmed that new car will be dubbed the Jaguar XE with the British marque kindly providing a selection of teaser images as well as a teaser video showcasing the design of its new premium sports sedan.
[youtube]https://www.youtube.com/watch?v=-s9r0MtstEk#t=38[/youtube]
From a visual perspective, the upcoming Jaguar XE maintains a similar overall shape to the larger Jaguar XF sedan. However, its frontal design is significantly more aggressive with redesigned headlights featuring prominently. Director of Design for Jaguar Ian Callum says that the new XE is "visually striking" and we'd have to agree wholeheartedly with him.
Asides from the design, the Jaguar XE is also a very important vehicle for Jaguar. It will be their first production car to utilise the new advanced aluminium architecture first showcased on the C-X17 Concept last year. As a result of this, the XE will actually be the first car in its segment with an aluminium monocoque when it hits the market in mid-2015.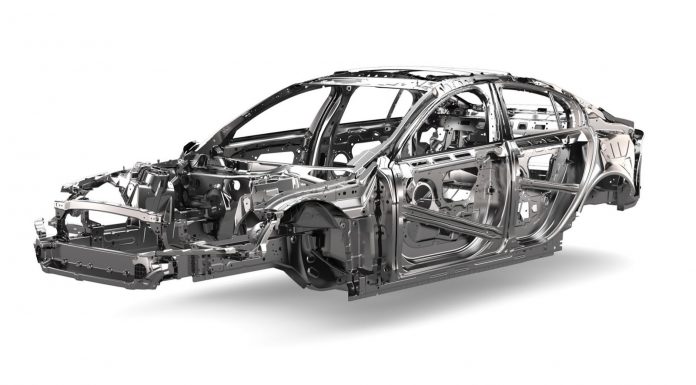 Also set to debut on the Jaguar XE will be a host of new petrol and diesel engines. In range-topping specification, the XE will exceed a 300 km/h flat out.
When discussing the new XE, Chief Executive Officer of Jaguar Land Rover Dr Ralf Speth said, "We announced just a few weeks ago that our new Engine Manufacturing Centre would produce a new family of premium, lightweight, low-friction, low emission four-cylinder petrol and diesel units. The first of our Ingenium engine range will be used in our all-new mid-sized Jaguar sports sedan. That car will be called the Jaguar XE, and it will be unveiled in production form later this year."