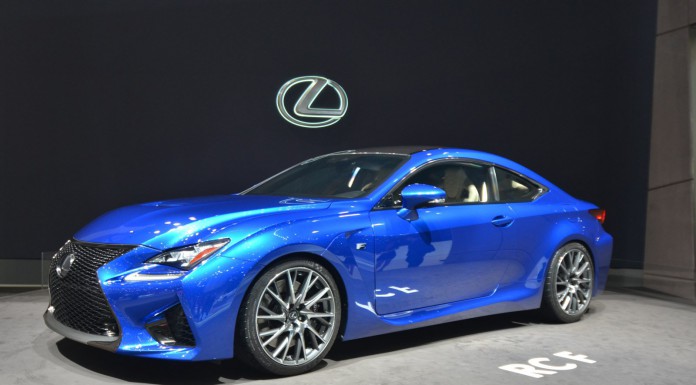 The Lexus RC F Coupe is on display at Lexus' Geneva Motor Show 2014 stand. The new luxury Coupe has its sights set firmly upon the new BMW M4 and presumably any upcoming Mercedes-Benz C 63 AMG Coupe. The Lexus RC F Coupe is the most powerful V8 powered Lexus to date and comes with a stunning exterior to match. We took a closer look at it on its European debut.
The Lexus RC F Coupe gets a 32-valve 5.0-liter V8 power plant. Whilst specifics aren't forthcoming, we are told that the engine will feature over 450 hp which puts it square in the territory of the BMW M4. Weight we are told will be sub-1,800 kg. It will be limited to a top speed of 270 km/h.
At the front the signature Lexus spindle grille, featuring a subtle F-pattern on the lower half, dominates the front of the RC F from the bottom of the hood to the lower lip. Moving to the rear the RC F features an available speed-sensitive active rear spoiler that is inspired by the LF-A hyper car.
For more details on the Lexus RC F Coupe, take a read of our earlier article. To keep up to date with the latest from the Geneva Motor Show 2014 show floor, keep checking back to our dedicated news channel.