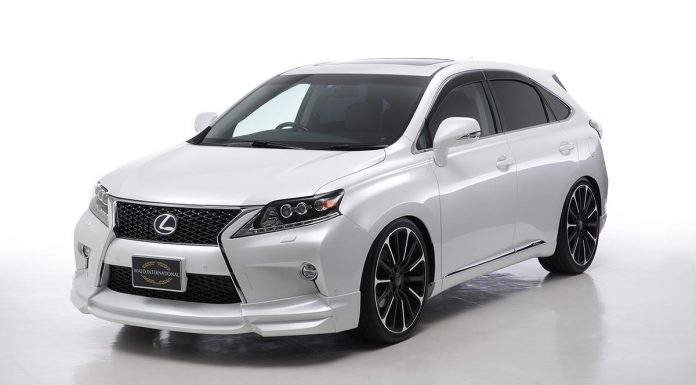 Most people who own cars like the Lexus RX F Sport have very little interest in cars rather than taken them from point A to point B. However, for those RX F Sport owners with a desire to have their car stand out from the Lexus crowd, then Wald International is your saviour with the Japanese tuning firm releasing its new styling kit for the SUV.
The Lexus RX F Sport by Wald International is now available with the updated styling kit consisting of a redesigned front bumper, more prominent and aggressive side skirts as well as a revised rear bumper and diffuser.
Additionally, the Lexus RX F Sport by Wald International featured here is rolling on a set of massive 22-inch forged monoblock wheels from Portofino. In conjunction with these aftermarket wheels, Wald International has tweaked the daytime running lights and fitted them with LEDs and it is the same story with the fog lights.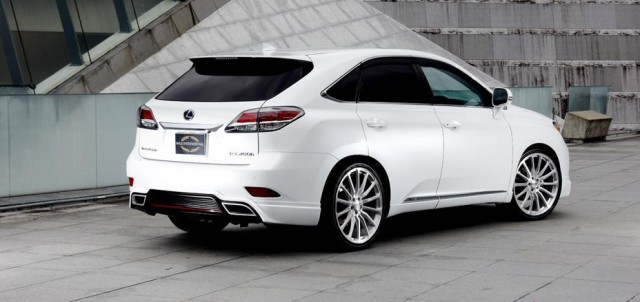 Interestingly, all of the aforementioned parts offered by Wald International for all Lexus RX SUV models are available from Lexus dealers and can be purchased individually.