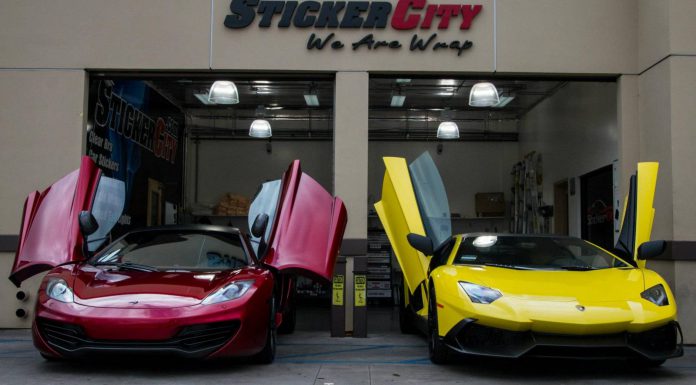 We love nothing more than supercar combinations here at GTspirit, here we have one of the best we have seen in a while, the tenaciously fast McLaren 12C and the jaw-dropping Lamborghini Aventador LP720-4 50th Anniversario. Both of these supercars aim to achieve the same objectives, to be desirable and mind-bendingly fast, in very different ways.
The McLaren 12C is a science project in action, clinical perfection formulated in the same laboratory as many of the components on the British marques Formula 1 race cars. The Lamborghini Aventador could not be more different. This car is fuelled by adrenalin and passion, a car to assault your senses more than one to attack your local race-track.
To celebrate its 50th anniversary, Lamborghini created a very special Aventador called the LP720-4 50° Anniversario. The LP720 features the same 6.5-liter V12 as the standard LP700 but it has been tweaked by the Lamborghini engineers have managed to extract an astronomical 720 hp from it. 0-100 km/h is over in the same 2.9 seconds as the LP700 and will carry on howling and pulling to a vision blurring 350 km/h! The looks and aggression of the Aventador have been taken to another level with the LP720.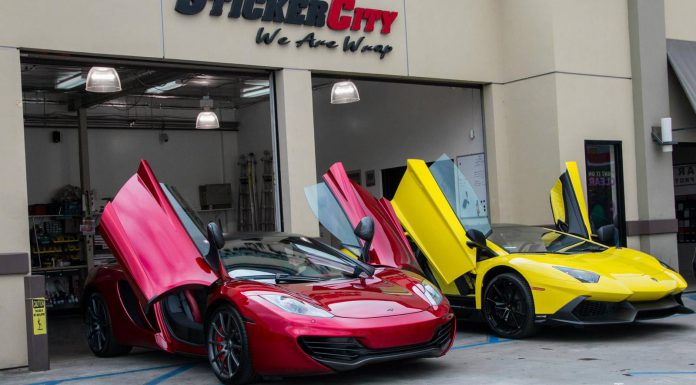 The McLaren 12C hides a 3.8 liter twin turbo V8 engine delivering 616 hp at 7,000 rpm and 443 lb-ft of torque between 3,000 and 7,000 rpm under the bonnet. Those performance figures offer a sprint from zero to 100 km/h in 3.3 seconds (3.1 seconds with corsa tires). As a result the car certainly earns supercar status.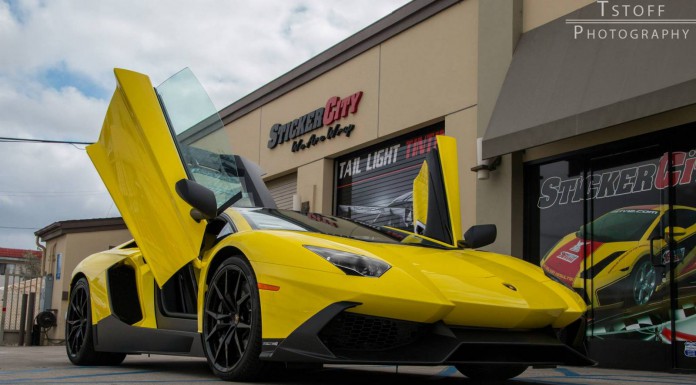 The cars were photographed together by Tstoff at Sticker City after small details were wrapped on each car. Which would would you drive home?