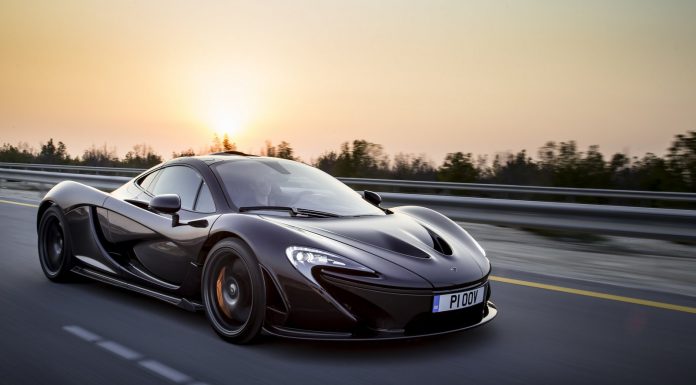 With the Lamborghini Aventador by FAB Design already confirmed for a debut at the Geneva Motor Show 2014, another very interesting world premiere by FAB Design will take place at Geneva. The Swiss tuner is set to reveal their very own upgraded McLaren P1!
Essentially nothing about the McLaren P1 by FAB Design is known, except for the fact that the tuner claims it will provide "additional dynamics for the perfect driving pleasure machine". However, if FAB Designs previous projects on cars such as the Mercedes-Benz SLS AMG, SLR, Porsche Panamera and McLaren 12C are anything to go by, we'll likely see a rather outlandish design.
GTspirit Road Test of McLaren P1

One thing FAB Design is unlikely to touch is the powertrain of the McLaren P1. It features a twin-turbocharged 3.8-liter V8 engine running at 2.4 bar pressure with dry sump lubrication and a low flat plane crankshaft. On its own, the engine produces 727 hp at 7,300 rpm, and 720 Nm of torque from 4,000 rpm. In addition to this, the McLaren P1 features an electric motor developed by McLaren Group's dedicated electronics arm. It produces 176 hp and 130 Nm of torque with an effective torque output of 260 Nm thanks to gearing.

As a result, the McLaren P1 produces 903 hp and can hit 100 km/h in 2.8 seconds, 0-200 km/h in 6.8 seconds and 0-300 km/h in less than 16.5 seconds.