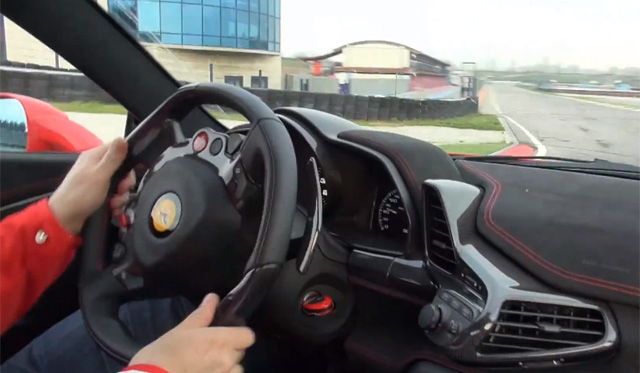 While we eagerly await our first drive in the absolutely incredible Ferrari 458 Speciale, the following video is definitely the next best thing!
[youtube]https://www.youtube.com/watch?v=tQdFb04jwl4#t=113[/youtube]
Filmed on the Franciacorta International Circuit, this absolutely thrilling clip is filmed from onboard a bright red 458 Speciale with a professional racing driver behind the wheel. Aiming to provide maximum thrills rather than quick lap times, the driver powerslides around almost every corner and the resulting video and audio is absolutely breathtaking!
Be sure to pump up your speakers for this video as it is a real beauty!