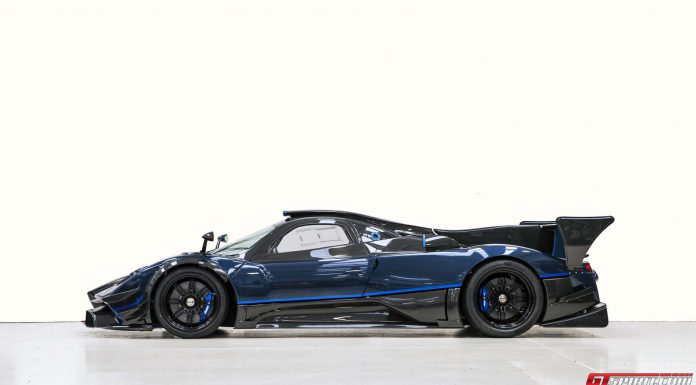 Pagani will show the final edition of its Pagani Zonda Revolucion at the 2014 Geneva Motor Show. Limited to only 5 pieces the Pagani Zonda Revolucion is the ultimate edition of the non-street legal Zonda R. It is among the most exclusive and expensive track toys you can buy with a price tag of 2.2 million Euro excluding taxes. The last Zonda Revolucion on display in Geneva is heading over to Japan after the show to be delivered to its owner.
The Pagani Zonda Revolucion's central monocoque is carbon-titanium, the needle on the scale stops at 1070kg. The AMG Mercedes engine is an evolution of the Zonda R powerplant. The 6.0-liter V12 develops an output of 800 hp and 730 Nm of torque, resulting in a power to weight ratio of 748 hp per tonne. The example show in Geneva has a stunning blue cabron fibre body.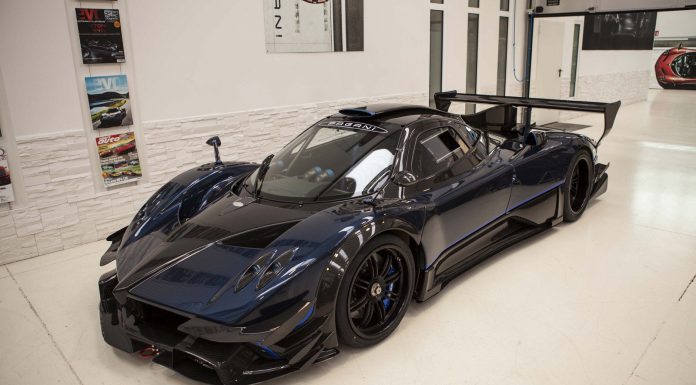 The 6 speed magnesium transversal and sequential gearbox changes gears in 20ms. The traction control developed by Bosch with 12 different settings and the renewed ABS system, allows the driver to adapt the behavior of the car to his driving style. The aerodynamics feature important innovations, like new deflectors on the front bonnet, as well as a vertical stabilizer mounted on the rear bonnet.
Pagani Zonda Revolucion also features a DRS (Drag-Reduction-System) on the rear wing. The system has two different operating modes, both can be activated by the driver at any time. The manual system is controlled with the DRS button on the steering wheel. The rear wing changes between maximum and minimum downforce settings, at the occurrence of a lateral acceleration of + / – 0.8 g and a minimum speed of 100 km / h. Holding down the DRS for more than two seconds engages the DRS to work automatically according to the algorithms developed by the Pagani Automobili engineers during the development phase.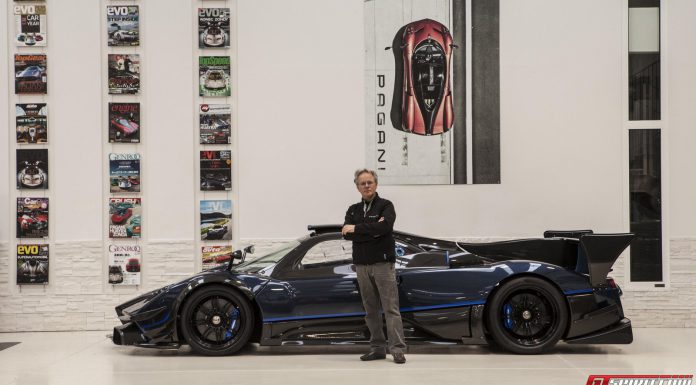 The Brembo braking system adopts new cutting edge F1-tecnology derived CCMR discs. With a weight saving of 15% compared to the previous CCM discs, the CCMR offer higher stiffness and lower operating temperatures on extreme track use. This contributes to the life of the disc which is increased by four times, with no sign of fading and a significant overall increase in braking power.

For the latest Geneva 2014 news check our Geneva Motor Show 2014 News channel regularly. Follow us on Facebook, Twitter and Instagram for exclusive live photos and behind the scenes updates.