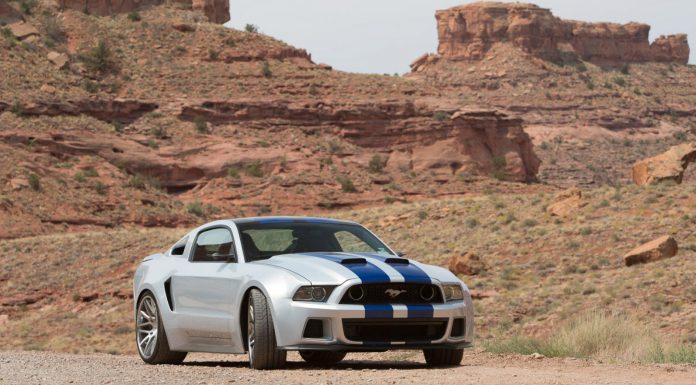 The silver and blue 2014 Ford Mustang made specifically for the brand new Need For Speed film is set to be auctioned off for charity by Barrett-Jackson at its Palm Beach auction April 12th.
Differentiating this particular 2014 Mustang from all others is its custom widebody kit. It also includes a redesigned front bumper, more pronounced side skirts, new fog lights as well as custom 22-inch Forgiato alloy wheels. Additional changes include low profile wing mirrors, extended rocker panels as well as a twin-snorkel hood.
Under the hood, the car also includes a few notable modifications most notably the addition of a supercharger on the V8 engine.!
While speaking about the car, North America car marketing manager for Ford Steve link said, "[The] Mustang was cast in a leading role of the movie with screen time equal to many of the actors.
"Director Scott Waugh challenged our team to give this central character enough personality and American masculinity to take on some of the world's most exotic cars, just like in the popular Electronic Arts video game that inspired the movie. The new owner of this particular Mustang will take home a rare vehicle, and their bid will increase access to critical health care services."