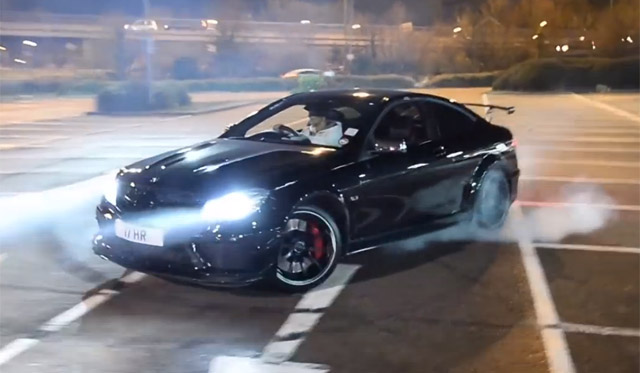 Readers of GTspirit will likely be very familiar with this Mercedes-Benz C63 AMG Black Series. Most prominently, it features an extreme iPE Innotech exhaust system and the driver is more than happy to light up the rear tyres at every possibility. That includes in a parking garage and setting the smoke alarms off!
[youtube]https://www.youtube.com/watch?v=0dXSc6MnobI[/youtube]
Now, we've got some more insane videos of this extreme Mercedes-Benz C63 AMG Black Series creating havoc on the streets of London. Filmed at night probably when many people are trying to sleep, one of the videos showcases an inside ride in the car, another showing an epic burnout while arguably the best, shows some insane donuts in a car park where the screaming iPE Innotech exhaust is heard in all of its glory!
[youtube]https://www.youtube.com/watch?v=eTquNBORogE[/youtube]
[youtube]https://www.youtube.com/watch?v=ffb8oeX-ADY[/youtube]