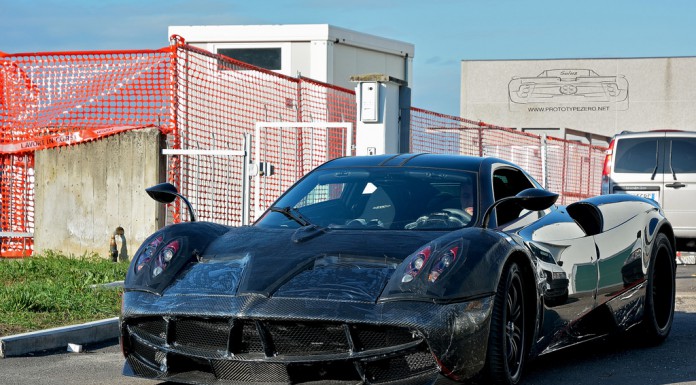 The Pagani Huayra sits in a category of elite cars that only a few dozen people on Earth will ever drive, the hypercars. Cars that are no designed with thinking from inside the box, but ideas and engineering expertise that shreds the box to bits.
We have driven this V12 monster on more than one occasion and in both instances it blew our minds like never before. Here we have an example that was spotted at the Pagani HQ in Northern Italy in naked carbon. This is nothing now but we love how the Huayra's lines and curves looked draped in the delicate weave crafted with precision in the factory. The staggering sight is further enhanced with some intricate and simple red lines and highlights around the car that remind us of the jaw dropping Zonda F Clubsport. The insides of the track pack specced car continues the red and black theme with its blood red leather.
The Pagani Huayra Carbon Edition is powered by a 6.0 liter Mercedes-AMG twin-turbo V12 engine which puts out a whopping 700 horsepower and 1,000Nm of torque. Thanks to this, the Huayra is able to blast itself from standstill to 100km/h in 3.3 seconds, while its top speed is an impressive 370km/h.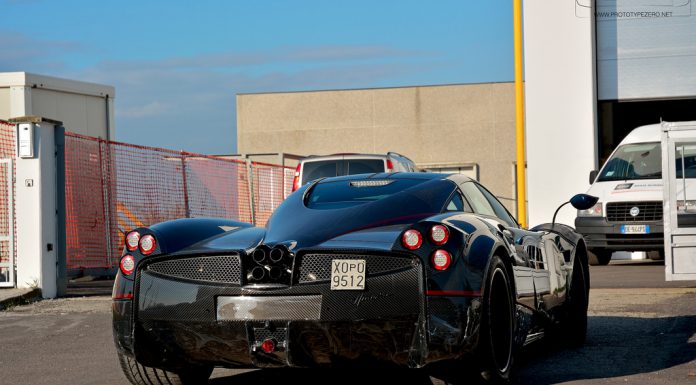 [Via Prototype Zero]