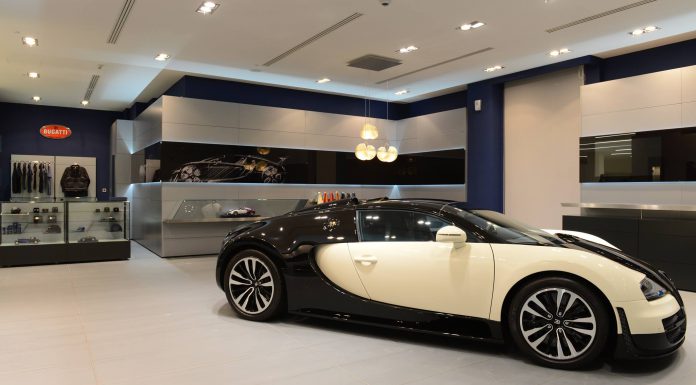 Bugatti have opened their fourth showroom in the Middle East. The producers of the worlds fastest car (officially) celebrated the opening of the 30th showroom that opened its doors last week in Qatar. Qatar is the 19th market in which the marque, which is part of the Volkswagen Audi Group, operates within.
The facility will be run in collaboration with partnership dealer Al Wajba Motors. Qatar and the United Arab Emirates have proved to be one of the strongest markets for the Bugatti Veyron with a number of cars being sold to members of the Royal Family and globally recognized philanthropists.
Bugatti hope that the opening of its latest showroom will help to to strengthen the brand presence in the Middle East which is hope to some of the rarest, fastest and most desirable cars in the world.