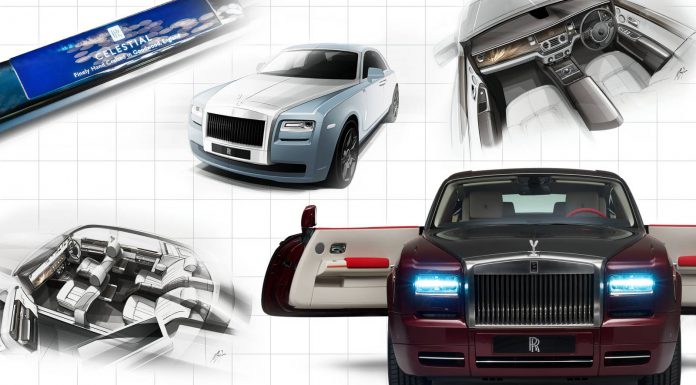 Rolls-Royce's Bespoke program, which lets customers personalize their car to their liking, saw its most successful year ever in 2013 with nearly 95 percent of owners choosing to customize their car.
After being on sale for less than a year, 90 percent of Rolls-Royce Wraith coupes were ordered with Bespoke options requested by their owners, making it the second most customized car in the Bespoke program behind the Phantom.
Middle-Eastern car shoppers proved to be the most interested in a Bespoke Phantom, with 99 percent of all cars destined for the market featuring custom content. Comparatively, 98 percent of North American customers and 95 percent of European customers ordered custom Phantoms. Asian customers proved to be the least likely to order a Bespoke Phantom, with 86 percent of cars receiving custom content.
Due to its more informal, casual nature, the Ghost had slightly lower levels of customization. 99 percent of Ghost's destined for the Middle East featured custom content, while 96 percent of European, 79 percent of North American and 54 percent of Asian owners individualized their Ghost.
"This continuing growth in Bespoke sales in 2013 proves the fact that Rolls-Royce is the home of Bespoke in the luxury world," Rolls Royce Chief Executive Officer, Torsten Müller-Ötvös, said in a statement. "The success of this operation here at Goodwood continues to attract more discerning individuals from all over the world to our marque, and reaffirms our decision to expand our Bespoke offer over the last three years."
All three Rolls-Royce models passed their projected revenue targets in 2013, returning a 30 percent revenue increase over 2012. Sales were spurred on by multiple new Bespoke special editions from the automaker including the Celestial Phantom, Alpine Trial Centenary Ghost and the Chicane Phantom Coupe.