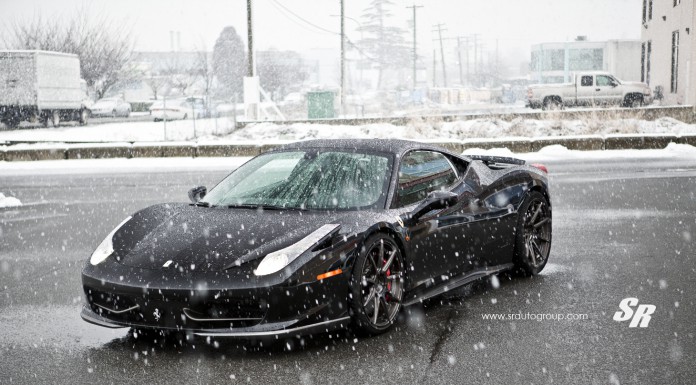 Vancouver-based supercar tuners, SR Auto Group, are at it again with another elegant Ferrari project. This time the Canadian aftermarket installer's donor car was a Ferrari 458 Italia.
It may be snowing in the Vancouver area, but that did not stop the SR Auto Group from outfitting this prancing horse with some new shoes! After all, stock wheels are just not their style.
Dressed to impress all year long, the crew has just turned over the keys to a magnificent Ferrari 458, which isn't afraid of the winter weather.
The stunning black 458 Italia has been fitted with Novitec aero kit which has been finished in a sleek contrast of gunmetal grey. The Novitec kit includes the Novitec front lip, side skirts, rear wing and rear diffuser.
The PUR RS03 wheels come from the 'RS Series' of the 2014 PUR catalog, and are featured in a gloss black diamond finish.