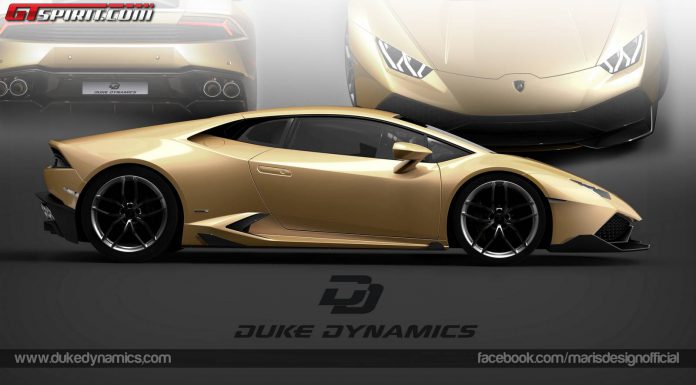 On the back of the release of their Ferrari 458 Velocita, Canadian tuners Duke Dynamics and designer Marius Dumitrascu are hard at work preparing their latest transformation for an Italian supercar. The vehicle in question this time is the brand new Lamborghini Huracan.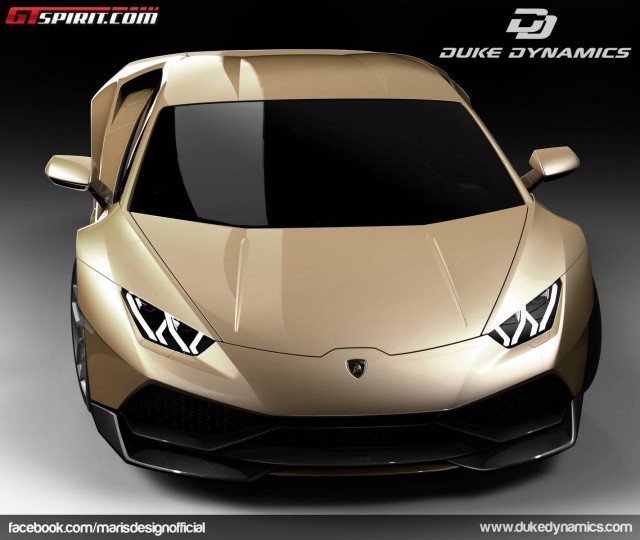 Obviously, the Huracan has yet to hit the market meaning Duke Dynamics can only show the following renderings. Nevertheless, they do showcase a host of quite dramatic visual changes the tuner is set to employ. Dubbed the Lamborghini Huracan Minotauro, the most eye-catching change comes at the front with a completely redesigned bumper along with a dramatic carbon fiber splitter mimicking the shape of the bumper.
Additionally, the Lamborghini Huracan Minotauro by Duke Dynamics will feature new carbon fiber parts along the side skirts, as well as a small bare carbon fiber lip spoiler.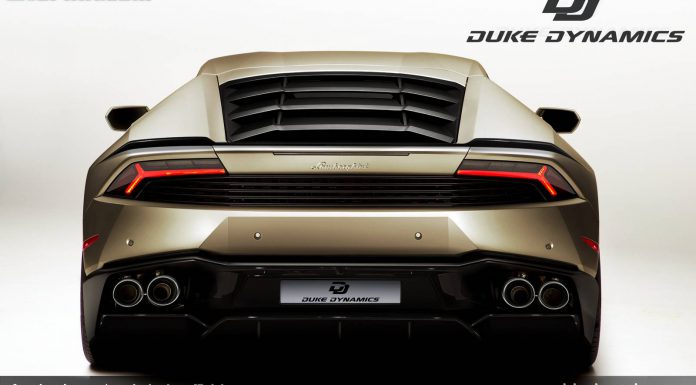 Duke predicts that it will be able to turn the Minotauro from fantasy into reality in autumn this year.
Understandably, Duke Dynamics won't mess with the powerplant. As a reminder it is a new 5.2-liter V10 engine uprated and heavily updated from the engine of Gallardo's. It produces a total of 610 PS, or 602 hp at 8,250 rpm and 560 Nm of torque at a high 6,500 rpm. Consequently, the brand new Huracán can sprint from a standstill to 100 km/h in just 3.2 seconds, from 0-200 km/h in just 9.9 seconds and a top speed in excess of 325 km/h.