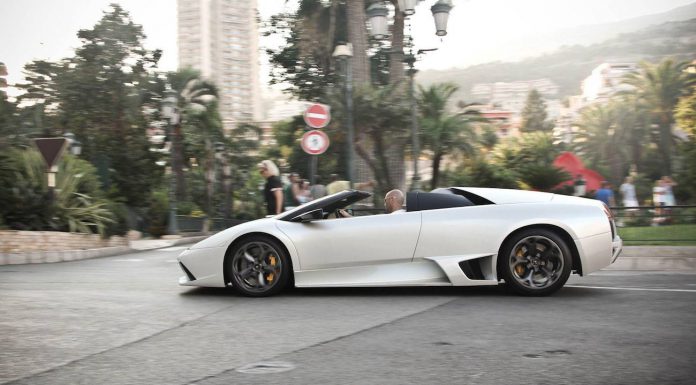 The Lamborghini Murcielago LP640 Roadster is all about drama. Adrenaline, power, speed, noise and all whilst looking desperately gorgeous! The car may have been replaced by the mighty LP700 Aventador Roadster but here at GTspirit we will always have a place in out hearts for the older generation car.
We cannot think of a car that can pull of aggression and beauty do effortlessly with the sound a V12 blaring in your ears and the cool southern French breeze wafting through your hair. That brings us on to Mitch Wilschut's stunning image that features as todays Photo of The Day.
Anyway, back to the LP640 Roadster! The car is powered by a 6.5 liter V12 which provides, like the name of the car suggests, 640hp and a torque of 660Nm. This bull will charge from 0 to 100km/h in 3.0 seconds, 200km/h is reached in 11.3 seconds and the top speed is 330km/h, mighty performance that is all the more exploitable thanks to Lamborghini's potent all-wheel-drive-system.